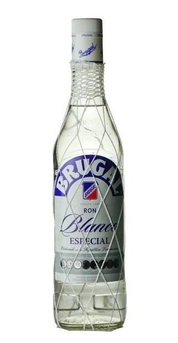 Product of:

Dominican Republic
A blend of double-distilled Dominican rum aged in ex-American whiskey barrels for 1-2 years and charcoal filtered prior to bottling, hence its clear colour despite ageing.
Review and Tasting
Sampled on 10/10/2011
Appearance:
Crystal clear.
Aroma:
Toasty with cream of soda vanilla and faint sweet sugar cane aromas peeking through.
Taste:
Creamy mouthfeel, very slightly sweet, cooked palate with strong vanilla crème brûlée and aggressive cracked black pepper notes.
Aftertaste:
Pepper also dominates the long crème brûlée finish.
Product Information
Closure: Screw / Stelvin cap

More about Brugal Blanco Especial