Product of:

Mexico
The number-one selling tequila in the world. This mixto reposado tequila takes some of its golden colour from the addition of caramel.
Review and Tasting
Sampled on 24/03/2015
Appearance:
Clear, pale golden.
Aroma:
Leather, vanilla and white pepper with notes of cigarette ash, tobacco leaf and faint nutty white chocolate.
Taste:
Faint sweetness, vegetable herbalness, cinnamon and cracked black pepper with vanilla, caramel, citrus and tobacco leaf.
Aftertaste:
Caramel, demerara sugar and cinnamon with dry black pepper and cigarette ash. Lingering vanilla leathery notes with faint bitterness.
Product Information
Barcode UPC: 7 501035 042124
Bottle Size: 700 ml
Closure: Screw / Stelvin cap

More about Jose Cuervo Especial
Tequila classifications, categories & classes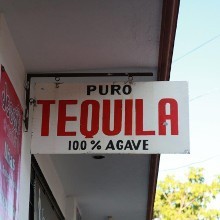 There are two main classifications of tequila, 'Mixto' and '100% Agave'. These two categories of tequila are further categorised according to whether or