Product of:

Mexico
Launched in 1996, Don Julio Añejo is aged 18 months to 2 years in recharged American white oak casks previously used to age bourbon whiskey. Presented in a squat bottle with a white wooden screw cap.
Review and Tasting
Sampled on 19/11/2011
Appearance:
Clear, light golden.
Aroma:
Zesty lime/grapefruit cordial with hints of marzipan, breakfast tea and toffee.
Taste:
Soft, lightly honeyed with peach, sweet lime, boiled sweet-like fruit flavours, bergamot tea and chargrilled red peppers.
Aftertaste:
Long finish with vanilla and tea-like tannins.
Product Information
Barcode UPC: 7 506064 300184
Bottle Size: 700 ml
Closure: Natural cork stopper

More about Don Julio Anejo
Tequila classifications, categories & classes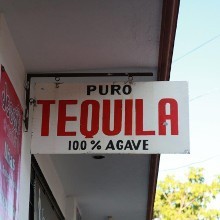 There are two main classifications of tequila, 'Mixto' and '100% Agave'. These two categories of tequila are further categorised according to whether or