Product of:

Mexico
This 100% agave, triple distilled añejo tequila is matured in a combination of casks: one year in ex-bourbon barrels, 10 months in French oak barrels , then finished in barrels previously used to mature first-growth Bordeaux wines for 2 months. Indeed, the name Burbeos is Spanish for Bordeaux.
Packaged in hand-blown individually numbered crystal bottles.
Review and Tasting
Sampled on 18/04/2016
Appearance:
Clear, deep amber.
Aroma:
Honeyed vinous notes, old oak wardrobe, roasted agave and passion fruit.
Taste:
Rich raisiny fruit set against dry spicy oak with light agave, vanilla and black pepper spice.
Aftertaste:
More rich raisin fruit, sweet vanilla, dry oak and lingering black pepper.
Overall:
Flavours and character reminiscent of an XO cognac presented in a fruity tequila.
Product Information
Closure: Natural cork stopper

More about Gran Patron Burdeos
Tequila classifications, categories & classes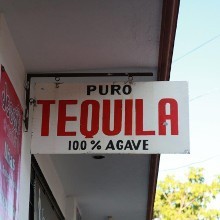 There are two main classifications of tequila, 'Mixto' and '100% Agave'. These two categories of tequila are further categorised according to whether or