Royal Combier Grande Liqueur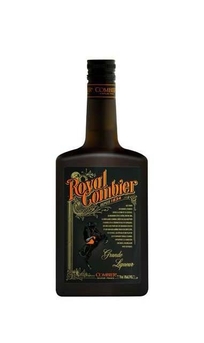 Product of:

France
Royal Combier was created in 1910 by James Combier, it is blended from Combier's old Elixir, separately distilled sweet-orange infused neutral spirit and cognac. The use of sweet rather than bitter orange peels and the inclusion or a herbal elixir distinguishes this from other orange liqueurs.
Review and Tasting
Sampled on 17/09/2012
Appearance:
Clear, bright saffron orange gold.
Aroma:
Pungent zest citrus with whiff of granny's soap with smoothing subtle vanilla leathery note.
Taste:
Clean, zesty orange and mixed citrus with complexity added by honeyed, vanilla, génépi and saffron, faint cinnamon and nutmeg. Subtle influence from the base cognac.
Aftertaste:
Long zesty orange and vanilla with lingering spicy cognac and faint nutty notes.
Product Information
Barcode UPC: 3 055150 000711
Bottle Size: 700 ml
Closure: Screw / Stelvin cap

More about Royal Combier Grande Liqueur