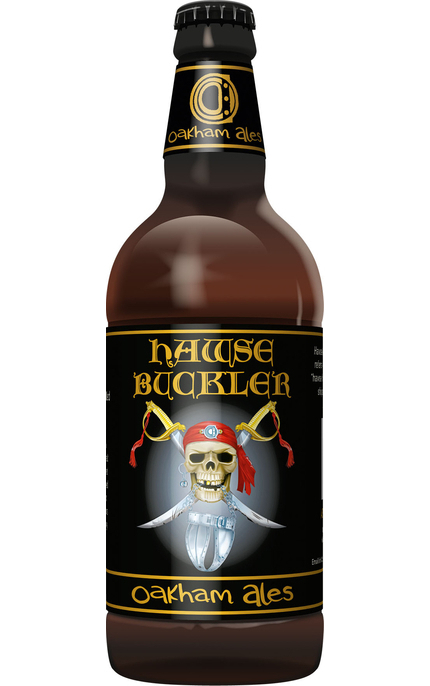 Product of:

United Kingdom
Hawse Buckler is a black beer brewed with Maris Otter pale malt, wheat malt, chocolate and crystal malts and two American hop varieties: Amarillo and Chinook. 'Hawse buckler' is a nautical term that refers to the iron plate used to cover the 'hawse' or cable hole on a ship during severe storms.
Review and Tasting
Sampled on 21/01/2013
Appearance:
Deep brown, almost black with thin but lasting beige head and moderate lacing.
Aroma:
Dark malt, chocolate, mocha coffee and burnt raison.
Taste:
Heavily toasted/burnt malt, dark chocolate and bitter espresso coffee with soy sauce and liquorice.
Aftertaste:
Lingering burnt bitter finish.
Product Information
Barcode UPC: 5060044870057
Bottle Size: 700 ml
Closure: Crown cap

More about Oakham Hawse Buckler Ale