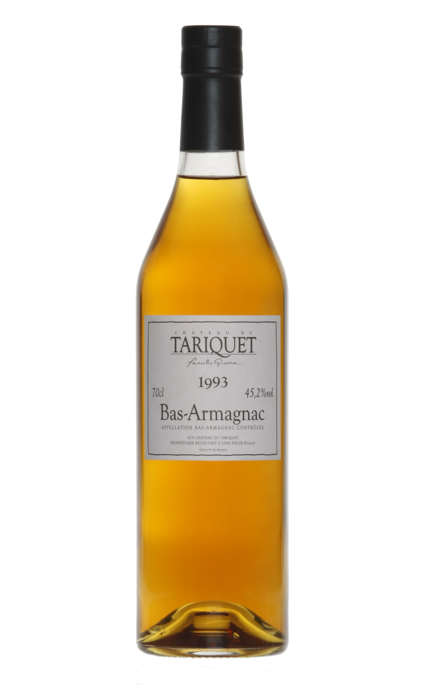 Product of:

France
Review and Tasting
Sampled on 23/03/2013
Appearance:
(bottled Feb-2010) Clear, bright golden amber.
Aroma:
Leathery dried fruit - orange flower water, candied orange and dried pineapple with nutty overripe banana, rolling tobacco.
Taste:
Slight honeyed sweetness but balanced by heady alcohol. Wonderfully fruity and spiced with generous vanilla and delicate floral notes. Don't spoil the balance by adding water.
Aftertaste:
Long, lingering spicy finish with sweet oaky floral vanilla.
Product Information
Closure: Natural cork stopper

More about Chateau Du Tariquet 1993
Armagnac brandy cocktail recipes
View 6 Armagnac brandy recipes on Difford's Guide