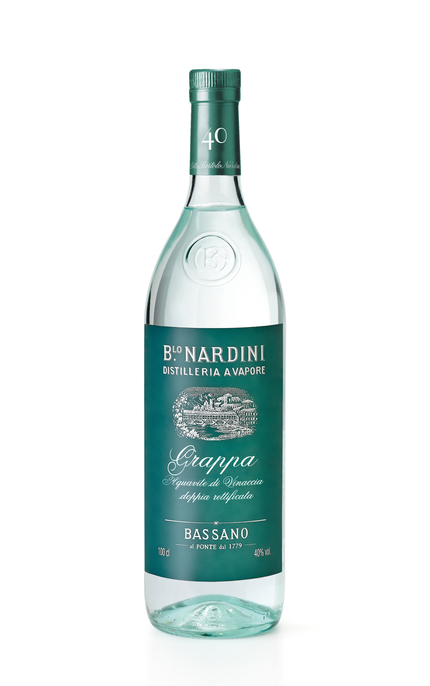 Product of:

Italy
This 40% Nardini bottling was launched in 2013 as a more approachable strength than its classic 50% alc./vol. Bianca grappa.
Review and Tasting
Sampled on 11/01/2014
Appearance:
Crystal clear.
Aroma:
Pungent cacao and chocolate sponge cake with freshly shelled brazil nuts and white pepper spice.
Taste:
Grapey woody notes with white chocolate, milk chocolate, roasted almonds and white pepper spice.
Aftertaste:
Nutty with oils and esters. The nutty chocolaty flavour of Nardini Bianca grappas are fabulous in a caffè correttos.