Corazón de Agave Expresiones Reposado Tequila
Product of:

Mexico
This 100% agave tequila was double distilled in stainless-steel pot stills at Casa San Matiás Distillery using agave grown in the highlands Los Altos region near the village of Arandas. The distillate was then aged for 10.5 months in American oak barrels previously used to age Buffalo Trace Bourbon

A limited edition of 5,700 bottles.
Review and Tasting
Sampled on 31/05/2016
Appearance:
Clear, pale golden.
Aroma:
Caramel, soft new leather and vanilla with cinnamon and black pepper.
Taste:
Almost creamy, caramel, suede leather and good agave notes. Mild dry oak with invigorating cinnamon and black pepper spice.
Aftertaste:
Caramel agave with lingering dry spicy oak.
Overall:
Caramel and leathery agave with dry spicy oak characterise this reposado with is a mere 1.5 months of being a añejo.
More about Corazón de Agave Expresiones Reposado Tequila
Tequila classifications, categories & classes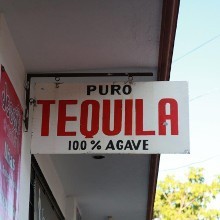 There are two main classifications of tequila, 'Mixto' and '100% Agave'. These two categories of tequila are further categorised according to whether or