Product of:

United Kingdom
The first in a series of three special Viking Legend releases from Highland Park, according old Norse legend, Valkyries descended from the heavens on horseback to comb the battlefields for brave fallen warriors, heroes fit to enter the great Norse god Odin's hall, Valhalla.
Review and Tasting
Sampled on 10/06/2017
Appearance:
Clear, deep coppery amber.
Aroma:
Malty, bready and lightly peaty with red apple, earthy bark, sea salt, vanilla, balsamic vinegar, liquorice, candied ginger and mild cinnamon, black pepper and nutmeg spice.
Taste:
Dry, sea salt, lightly peaty, liquorice, nutmeg and black pepper spice, faint soy sauce. Spicier with water.
Aftertaste:
Salty, earthy charcoal, peaty and enlivening spice.
Overall:
Sea salty, malty, earthy and peaty with liquorice and spice. A rewarding, generous malt with rich island character.
Product Information
Closure: Natural cork stopper

More about Highland Park Valkyrie
Whisky - Island single malt Scotch whisky cocktail recipes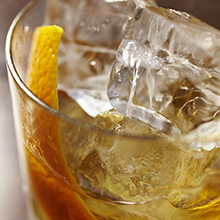 View 3 Whisky - Island single malt Scotch whisky recipes on Difford's Guide