Four Pillars Navy Strength Gin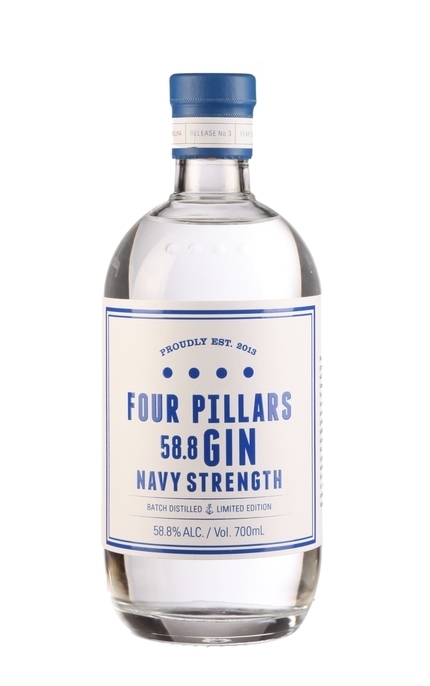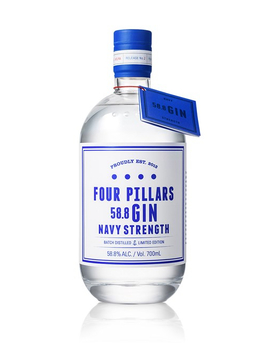 Buy direct from
The Whisky Exchange
Bottle size: 70cl

Product of:

Australia
First made 2014, this Navy Strength gin uses botanicals including: organic oranges, coriander, star anise, fresh ginger, turmeric and fresh native finger limes, harvested on the NSW North Coast near Byron Bay.

Review and Tasting
Sampled on 11/06/2017
Appearance:
(sample bottle release No.3, year 2016) Crystal clear (faint cloud with water).
Aroma:
Piney juniper, peppery spice, lime oils, zesty orange and lavender with faint overripe banana, turmeric and ginger.
Taste:
Black peppery spice, earthy piney juniper, sweet lime and zesty orange with turmeric, cinnamon and lavender.
Aftertaste:
Dry earthy piney juniper, zesty citrus, black pepper and turmeric with lingering bitterness.
Overall:
Strong in alcohol strength and character with assertive zesty citrus and spices such as turmeric, this is far from 'London dry' in style – understandably – it's distilled on the other side of the world from London in Australia.
Buy direct from
The Whisky Exchange
Bottle size: 70cl

Product Information
Barcode UPC: 9 349749 000201
Bottle Size: 700 ml
Closure: Synthetic stopper

More about Four Pillars Navy Strength Gin