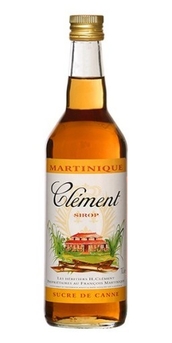 Choose your preferred shop:
Product of:

Martinique
Known as "sucre de canne liquid", this is bottled sugar cane juice. Sugar cane is crushed to extract its juice which then simply filtered and reduced to produce this light brown syrup. This flavoursome syrup comes mostly from Martinique where it is mixed with local agricole rum to make Ti'Punch.
Review and Tasting
Sample not received so no tasting notes available.
Choose your preferred shop:
Product Information
Size (ml): 700

More about Clement Sirop de Canne