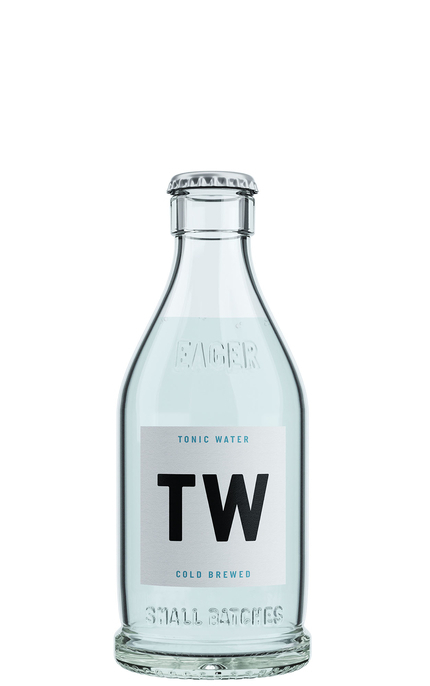 Product of:

United Kingdom

The "cold brewed" tonic water is made with carbonated water, cane sugar, natural botanicals extracts, citric acid, natural flavourings including quinine, sea salt, and ascorbic acid.
Review and Tasting
Sampled on 28/01/2020
Appearance:
Clear, faint straw yellow tinge, rising bubbles from carbonation.
Aroma:
Subdued, zesty citrus and quinine. Superbly clean.
Taste:
Dry and lightly bitter quinine with subtle citrus and light earthy, barky notes.
Aftertaste:
Very long, dry finish.
Overall:
A properly quinine-forward tonic water without the syrupy sweetness common in so many other brands. Faint earthy, barky notes add character.
Difford's Guide Certification

Product Information
Barcode UPC: 5 060113 200655
Bottle Size: 200 ml
Closure: Crown cap

More about Eager Tonic Water