Coca-Cola Signature Mixers No.3 Herbal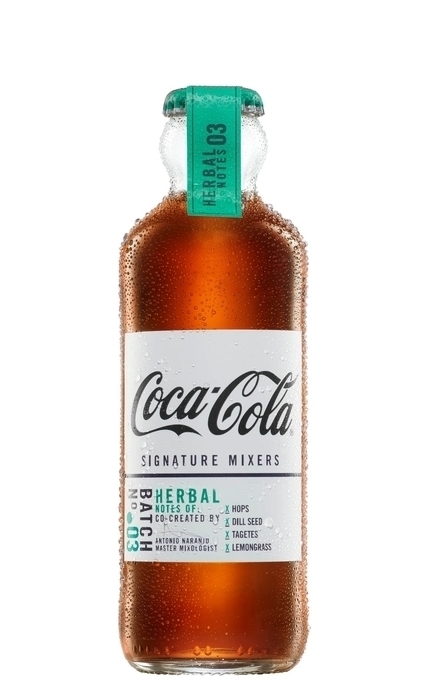 Product of:

United States
Developed with the help of bartender Antonio Naranjo, Signature Mixers No.3 is Coca-Cola with herbal notes of hops, dill seeds, Tagetes and Lemongrass.
Review and Tasting
Sampled on 01/05/2019
Appearance:
Clear, deep amber brown.
Aroma:
Mint, chamomile and anise. The most distinctive and complex of all the Coca-Cola Signature Mixers.
Taste:
Chamomile, spearmint and liquorice flavoured Coke.
Aftertaste:
Lingering chamomile, mint and cola.
Overall:
When mixed with aged rum the minty notes add a pleasant touch of Mojito. It adds an attractive freshness to Scotch whisky which is more subtle with bourbon but we think works best with Cognac.
More about Coca-Cola Signature Mixers No.3 Herbal