Gutiérrez Colosia Oloroso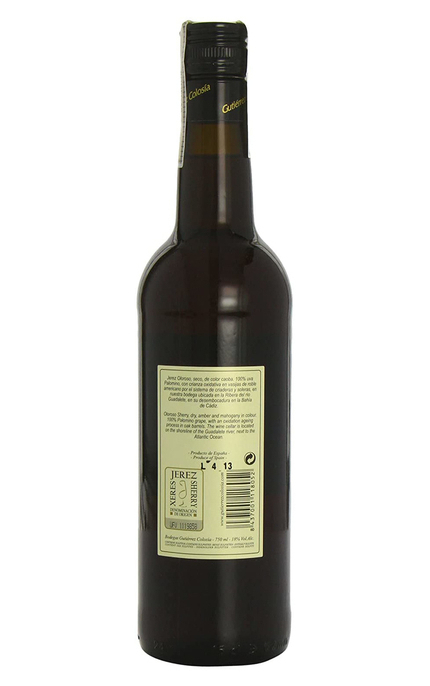 Choose your preferred shop:
Product of:

Spain

Made from Palomino grapes, Gutiérrez Colosia's Oloroso Seco is solera aged for at least five years.
Review and Tasting
Sampled on 17/06/2021
Appearance:
Clear, burnished bronze amber.
Aroma:
Caramel, toasted almond, black walnut, dehydrated apple and brioche with a dusting of nutmeg.
Taste:
Dry with assertive acidity balancing rich nutty caramel and brioche.
Aftertaste:
Dry nutty finish with marine salinity and lingering acidity.
Overall:
This dry oloroso is both tasty and excellent value for money.
Choose your preferred shop:
Difford's Guide Certification

Product Information
Size (ml): 750

More about Gutiérrez Colosia Oloroso