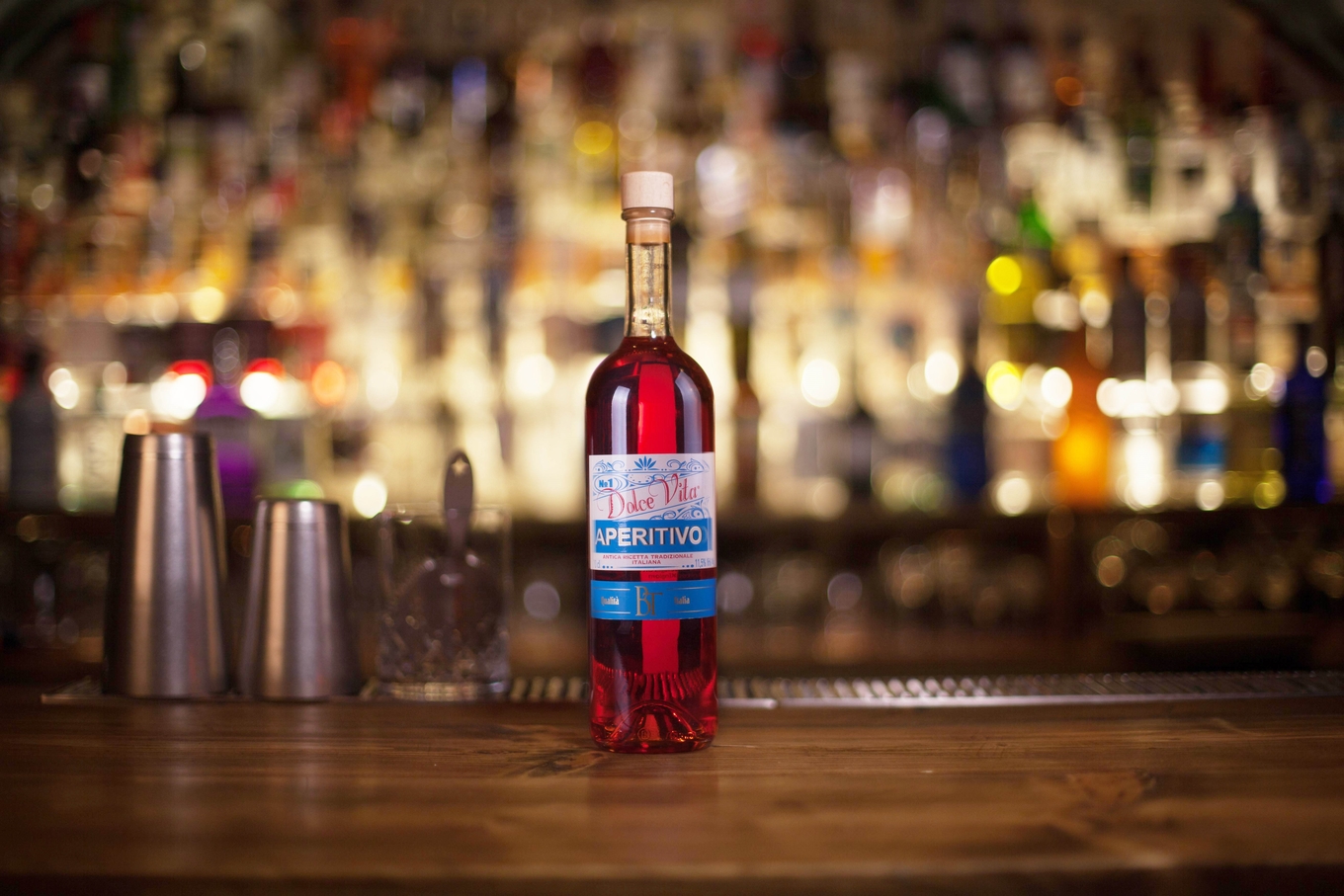 Buy direct from
The Whisky Exchange
Bottle size: 75cl

Product of:

Italy

Launched as a new addition to the Bepi Tosolini family in March 2022, Aperitivo Dolce Vita is based on a vermouth flavoured with an infusion of herbs and roots.
Designed to be served in cocktails such as a Spritz (with 3 parts prosecco, 2 part Dolce Vita Aperitivo, and 1 part soda water), Negroni (equal parts: gin, Dolce Vita Aperitivo, and rosso vermouth) or one of the many other classic and contemporary aperitivo cocktails.
Review and Tasting
Sampled on 26/04/2022
Appearance:
Clear, crimson orange.
Aroma:
Zesty citrus - pink grapefruit and orange - with delicate herbal scents.
Taste:
Bittersweet but with mellow rather than aggressive bitterness. Pink grapefruit leads with supporting herbal tones and soft vanilla.
Aftertaste:
Pink grapefruit and long lingering bitter herbal notes.
Overall:
Dolce Vita is a superbly well-balanced entry to the burdening aperitivo category with a very approachable alcohol strength and flavour profile that's delicately rather than aggressively bittersweet.
Buy direct from
The Whisky Exchange
Bottle size: 75cl

Difford's Guide Certification

Product Information
Barcode UPC: 8009440003383
Bottle Size: 700 ml
Closure: Synthetic stopper

More about Dolce Vita Aperitivo