How to make:
POUR half the chilled wine into chilled glass. POUR cassis into glass and TOP with rest of the chilled wine.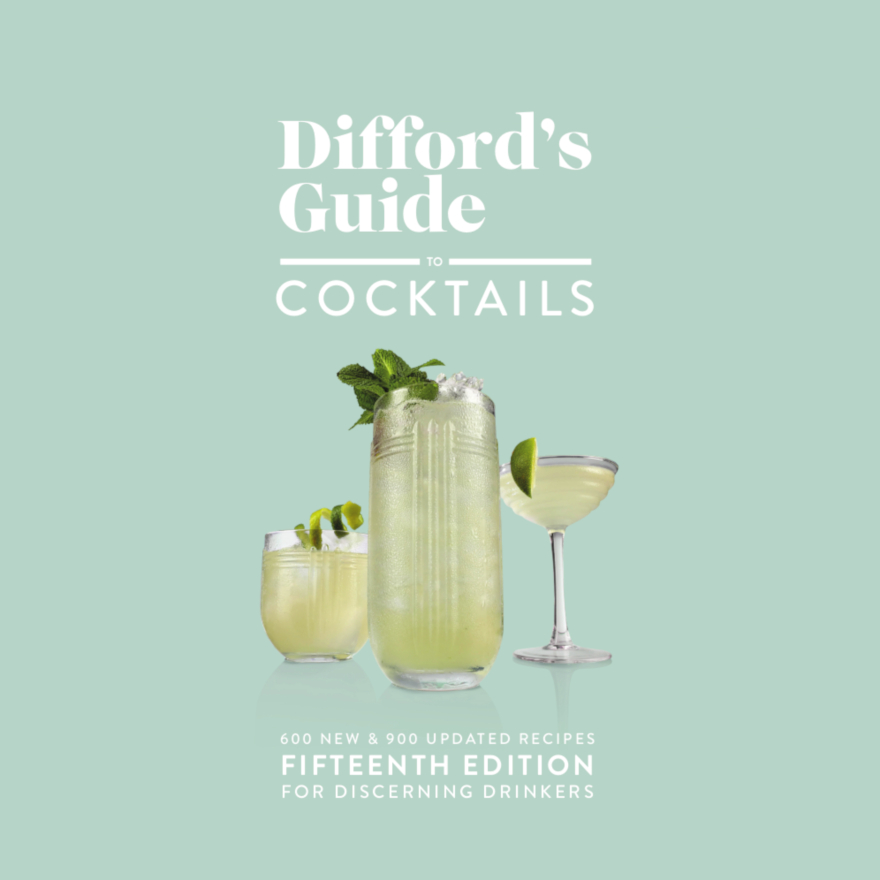 Difford's Guide to Cocktails Fifteenth Edition
Only 58 copies left! More than twenty years in the making, our monster 2kg, 52mm (2 inch) thick hardback cocktail book includes 3,000 recipes (in both
Buy it here
Review:
Traditionally made 1/3 cassis to 2/3 wine, that's too sweet for most modern palates. We recommend a ratio of one part cassis to between five and seven parts Bourgogne Aligoté white wine. The above formula is 6:1 and at this concentration, the mix of blackcurrant and wine is clean, crisp and not too sweet.
Variant:
Kir Royale with champagne in place of Bourgogne Aligoté white wine.
History:
The Kir aperitif is thought to have first been mixed in 1904 by a waiter called Faivre at the Café George, 42 Rue de Montchapet, Dijon, France. It is named after Canon Félix Kir, who as the Mayor of Dijon promoted the drink by serving at civic functions.

See our Kir and Kir Royale page for a more detailed history.
Nutrition:
There are approximately 183 calories in one serving of Kir Aperitif.