Garnish:
Grated lemon zest
How to make:
Heat water in pan and add sugar. Simmer and stir until sugar dissolves, add lemon juice and grated lemon rind and continue to simmer and stir for a few minutes. Take off the heat and allow to cool. Fine strain into a shallow container and stir in liqueur and orange bitters. Beat egg whites and fold into mix. Place in freezer and store for up to 3-4 days before use.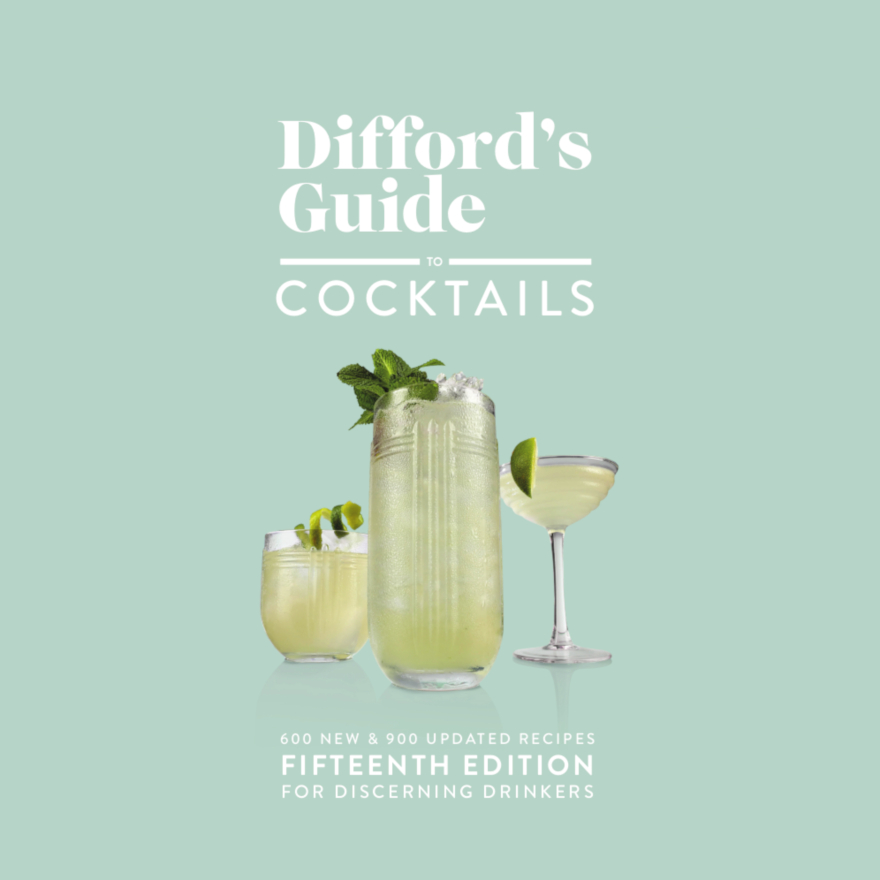 Difford's Guide to Cocktails Fifteenth Edition
Copies available: As of 29/Oct/21 we have just 31 copies of the 15th Edition left. However, our Sixteenth Edition is now available.
Buy it here
Review:
Our favourite recipe for this dessert and occasional cocktail ingredient.
Variant:
To make any other citrus flavour sorbet, simply substitute the juice and peel of another fruit such as grapefruit lime or orange.
Nutrition:
There are approximately 38 calories in one serving of Lemon Sorbet.