How to make:
MUDDLE orange and pineapple in base of shaker. ADD pisco and pineapple marinade. SHAKE with ice and fine strain into ice-filled glass. TOP with no more than two shots of soda water.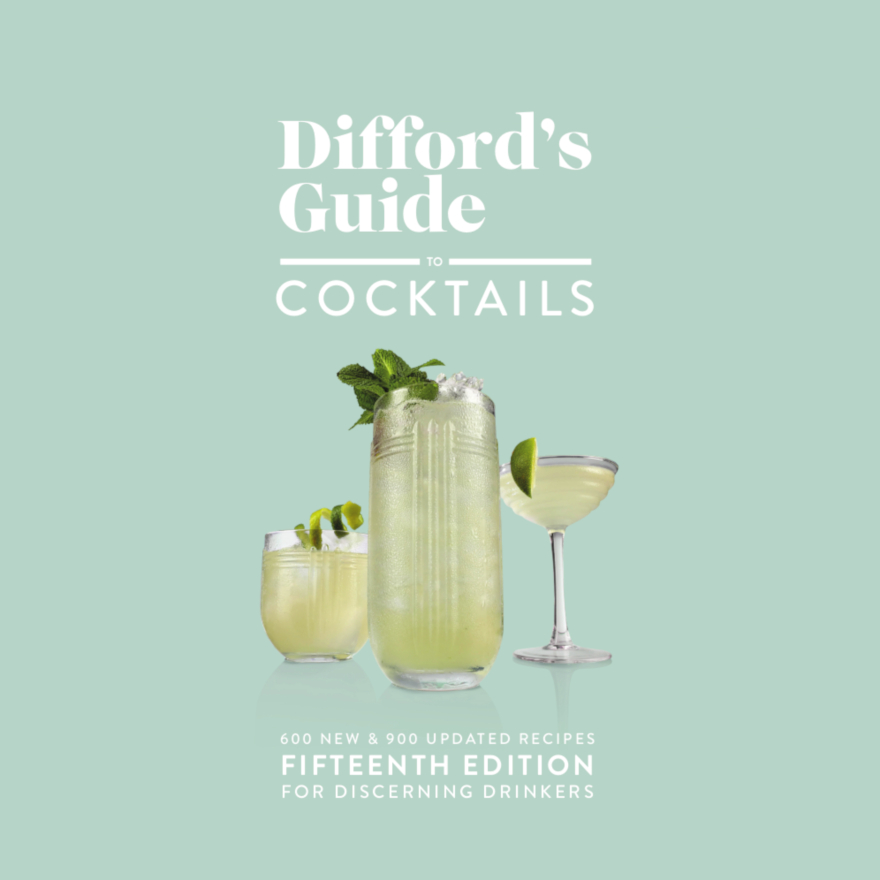 Difford's Guide to Cocktails Fifteenth Edition
Copies available: As of 29/Oct/21 we have just 31 copies of the 15th Edition left. However, our Sixteenth Edition is now available.
Buy it here
Review:
This Pisco Punch is very fruity and slightly on the sweet side but is so tasty that it justifies its legendary reputation.
History:
Alfredo Micheli (who went by the nickname Mike) was employed at the Bank Exchange and spied on Duncan Nichol to learn how to make this legendary drink. After he believed he'd learnt the secret he left to start serving at a newly opened competitor to the Bank Exchange, Paoli's on Montgomery Street.

Our Pisco Punch cocktail page gives a more detailed history of this drink and explains the different recipes.
Nutrition:
There are approximately 105 calories in one serving of Pisco Punch (Micheli's recipe).