How to make:
POUR first 2 ingredients into chilled glass. TOP with champagne and briefly stir.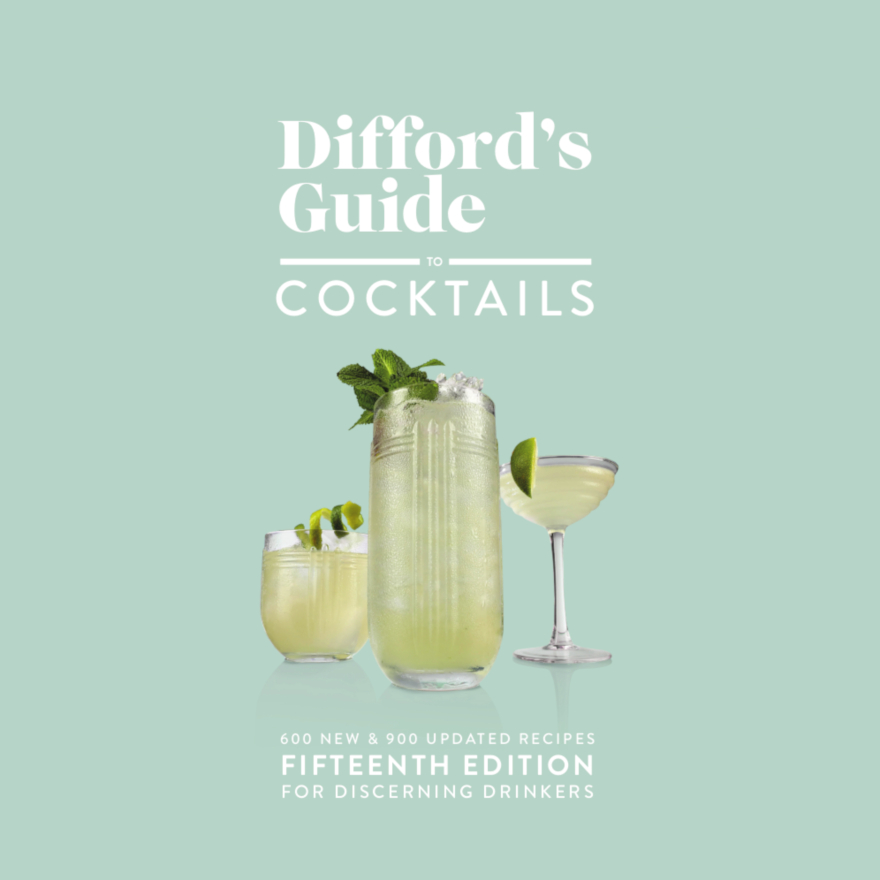 Difford's Guide to Cocktails Fifteenth Edition
Copies available: As of 29/Oct/21 we have just 31 copies of the 15th Edition left. However, our Sixteenth Edition is now available.
Buy it here
Review:
Fruity champagne. Easy to serve at a party or gathering, this combines with this cocktail's name to make it a Christmas favourite. Better drinks are available.
Gentle
Boozy
Sweet
Dry/sour
History:
The appearance of this cocktail is reminiscent of the red and green foliage of the plant, which derives its name from Joel Roberts Poinsett, who is credited with introducing the plant to the US in the 1820s.
Nutrition:
There are approximately 103 calories in one serving of Poinsettia.