Garnish:
Find a lemon which fits into a small wineglass tightly enough to act as a watertight extension to the glass. Cut off both ends of the fruit and carefully remove the pulp to leave a barrel-shaped shell of skin. Place in the top of the glass. Wet the edge of the glass and exposed fruit shell with sugar syrup and dip in caster sugar to frost the edge of both peel and glass. Leave for a couple of hours to form a hard crust.
How to make:
SHAKE all ingredients with ice and fine strain into pre-prepared glass.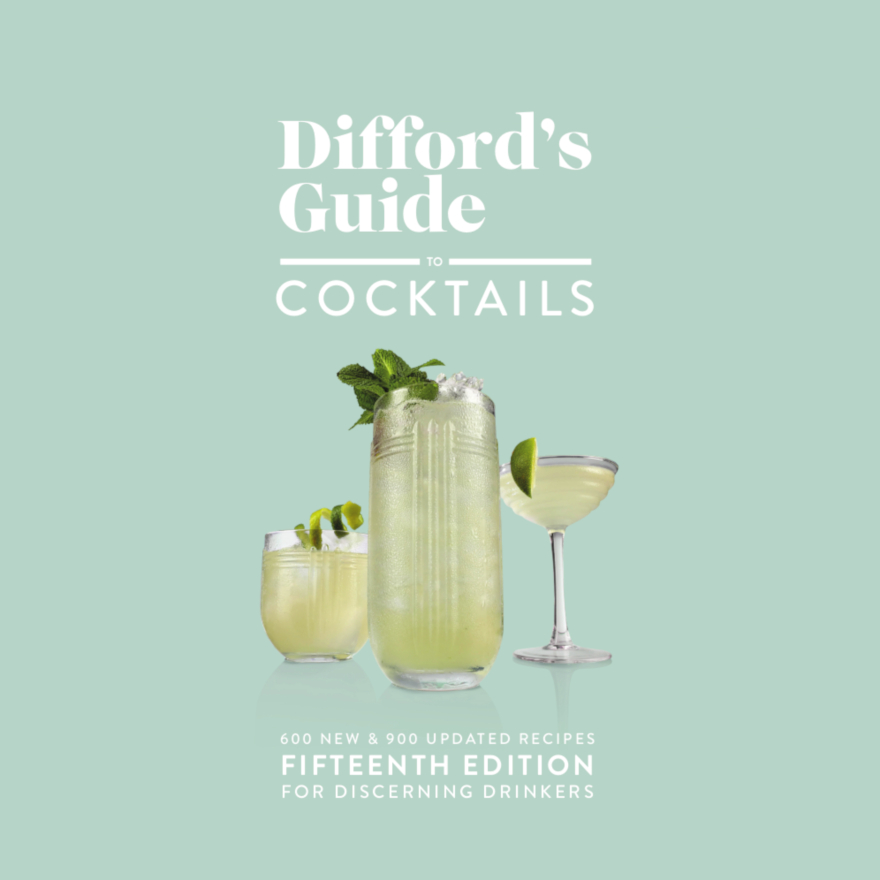 Difford's Guide to Cocktails Fifteenth Edition
Copies available: As of 29/Oct/21 we have just 31 copies of the 15th Edition left. However, our Sixteenth Edition is now available.
Buy it here
Review:
Some cocktail historians, Ted Haigh included, consider the Crusta the forerunner of the Sidecar and in turn the Margarita.
Nutrition:
There are approximately 152 calories in one serving of Crustas (generic name).