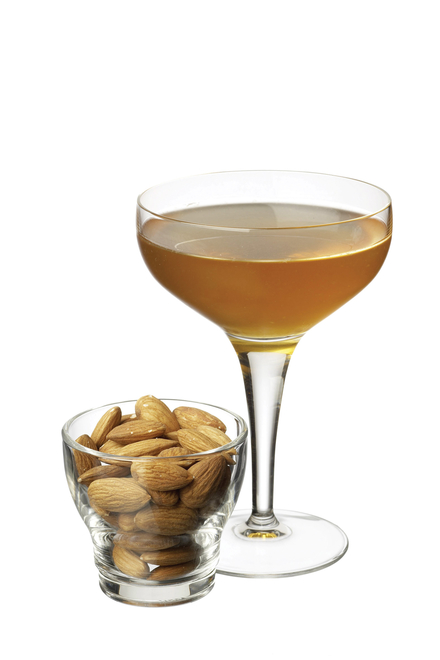 Garnish:
Serve with almonds on the side
How to make:
SHAKE all ingredients with ice and fine strain into chilled glass.
Review:
On the dry tart side of bittersweet with hints of freshening zesty grapefruit and dry gin botanicals cutting through heavier vermouth notes. The maraschino is subtle but key.
History:
The first known appearance of this classic cocktail is in Hugo R. Ensslin's 1916 Recipes for Mixed Drinks as follows:

"Ideal
1/3 Italian vermouth
2/3 Dry Gin
3 dashes Maraschino
Juice of a small piece of grapefruit
Shake well in a mixing glass with cracked ice, strain and serve."

It also features in Harry Craddock's influential 1930 The Savoy Cocktail Book, and then the next year in Cuba's Sloppy Joe's Bar 1931-32 Season menu/manual as follows:

"Ideal
1 Teaspoon of sugar
1 Part of Grapefruit juice
2 Parts of Gin
1 Part of Noilly Prat Vermouth
Shake with ice, and serve in a tall glass."

However, our recipe is adapted from the following recipe in the 1937 Bar Florida Cocktails menu (later renamed Floridita), Havana, Cuba.

"Ideal
¼ Grape Fruit
1 Teaspoon Marraschino
1/3 Martini Rosso Vermouth
1/3 Noilly Prat Vermouth
1/3 Gordon Gin
Cracked Ice.
Shake very well and strain into cocktail glass. Serve with a few almonds."[sic]