Garnish:
Float mint leaf/sprig (or chocolate shavings)
How to make:
SHAKE all ingredients with ice and fine strain into chilled glass.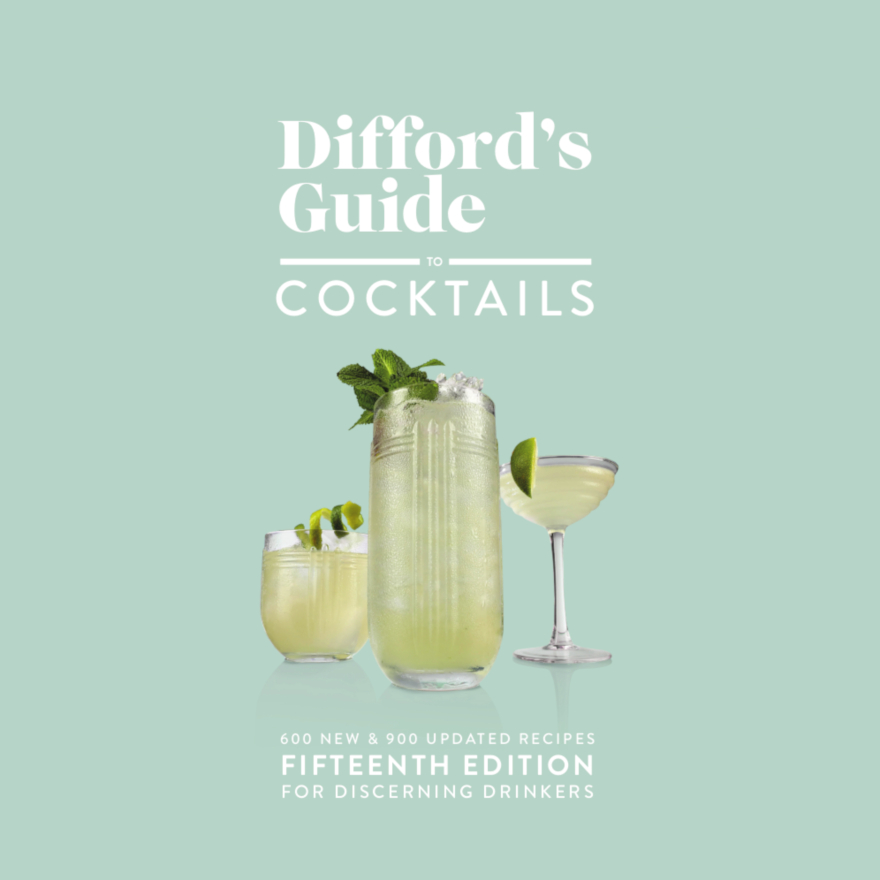 Difford's Guide to Cocktails Fifteenth Edition
More than twenty years in the making, our monster 2kg, 52mm (2 inch) thick hardback cocktail book includes 3,000 recipes (in both ml and ounces) all accompanied
Buy it here
Review:
It's hard not to like this creamy, slightly sweet minty after-dinner treat.
Gentle
Boozy
Sweet
Dry/sour
Variant:
History:
Created at Tujague's, the second oldest restaurant in New Orleans, which was opened in 1856 by Guillaume Tujague. Sometime before he died in 1912, Guillaume sold the restaurant to Philibert Guichet Jr., who in 1919 (or some say during Prohibition in the 1920s) won second prize in a prestigious New York cocktail competition for this drink.

The cocktail's heyday came many decades after its creation during the 1970s and 80s so it's not surprising that some illustrious bartender thought to add vodka to create the rather better Flying Grasshopper cocktail.
Nutrition:
There are approximately 221 calories in one serving of Grasshopper.