How to make:
POUR ingredients into two separate chilled glasses. Instruct drinker to drink whiskey followed by cucumber chaser.
1 fl oz
Irish whiskey
1 fl oz
Pickled cucumber/gherkin brine/vinegar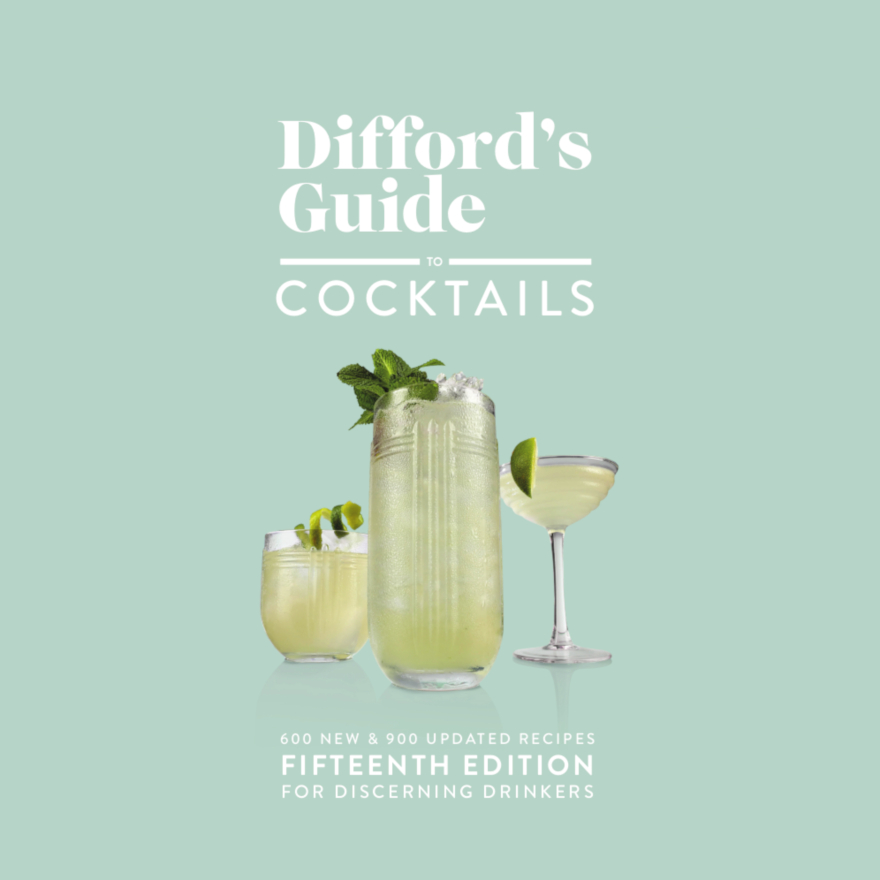 Difford's Guide to Cocktails Fifteenth Edition
Only 58 copies left! More than twenty years in the making, our monster 2kg, 52mm (2 inch) thick hardback cocktail book includes 3,000 recipes (in both
Buy it here
Review:
Now, we do like a juicy wally (gherkin) with our cod'n'chips but necking the brine in which they are packed is another thing. Our American cousins have some strange habits - drive on the right, carry the ball when playing football and bowl underarm. So these eccentricities should be remembered when I tell you that the drinking of cucumber brine as part of this drink is popular in New York City.
History:
Created in 2006 at Brooklyn's Bushwick Country Club after the neighbouring business, McClure's Pickles, stored some of their pickles in the bar's basement.

Apparently this inspired bartender, Reggie Cunningham, to serve Old Crow Bourbon with a shot of McClure's spicy pickle brine. The Ruotolo brother took the drink to their Whiskey Town in New York's East Village with Irish whiskey replacing bourbon.
Nutrition:
There are approximately 74 calories in one serving of Pickle Back.