How to make:
POUR cream liqueur into glass and carefully LAYER lime juice so it floats on cream liqueur. Instruct drinker to hold and swirl the drink around in their mouth before swallowing.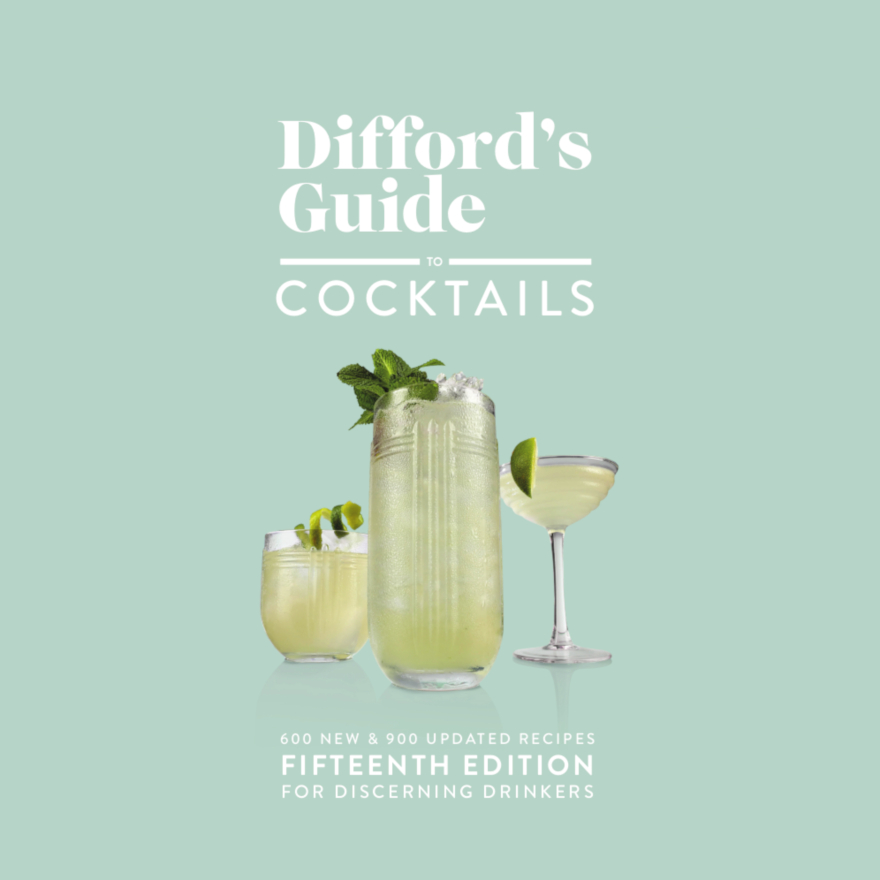 Difford's Guide to Cocktails Fifteenth Edition
Copies available: As of 29/Oct/21 we have just 31 copies of the 15th Edition left. However, our Sixteenth Edition is now available.
Buy it here
Review:
When mixed in the mouth, the acid in the lime juice will curdle the cream liqueur causing it to rapidly gain viscosity and stick to the drinkers' teeth, like cement.
Nutrition:
There are approximately 86 calories in one serving of Cement Mixer.