How to make:
MUDDLE basil in base of SHAKER. Add other ingredients, SHAKE with ice and fine strain into ice-filled glass.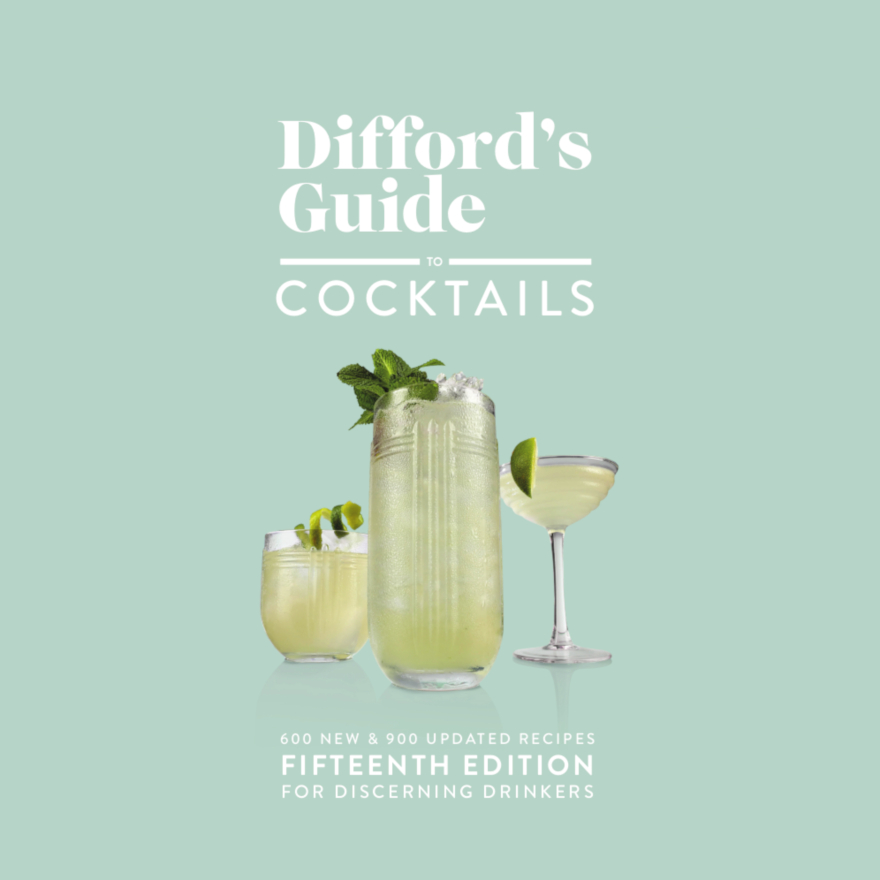 Difford's Guide to Cocktails Fifteenth Edition
Only 58 copies left! More than twenty years in the making, our monster 2kg, 52mm (2 inch) thick hardback cocktail book includes 3,000 recipes (in both
Buy it here
Review:
Jörg, the creator of this cocktail, says, "Better too much, than not enough basil in this drink". He also specifies that the basil is muddled rather than just broken by the action of shaking as this produces a greener drink.

He also says, "keep in mind:
5 cl Gin is not enough.
6 cl Gin is the recipe
7 cl Gin is LOVE."

Gentle
Boozy
Sweet
Dry/sour
History:
Created in the summer of 2008 by Jörg Meyer at Le Lion • Bar de Paris, Hamburg, Germany and originally named Gin Pesto. Jörg blogged about his new creation on the 10th of July 2008 and from that point, it started to quickly grow in popularity to become internationally known, also becoming better known as the Gin Basil Smash.
Nutrition:
There are approximately 166 calories in one serving of Gin Basil Smash.