Garnish:
Lemon slice & mint sprig
How to make:
1. Vigorously SHAKE first seven ingredients with ice and pour back into shaker. DRY SHAKE (without ice) and fine strain into chilled glass (no ice in glass). TOP with soda from siphon.

ALTERNATIVELY, 2. Flash BLEND first seven ingredients without ice (to emulsify mix). Then pour contents of blender into shaker and SHAKE with ice. Strain into chilled glass (no ice in glass) and TOP with soda from siphon.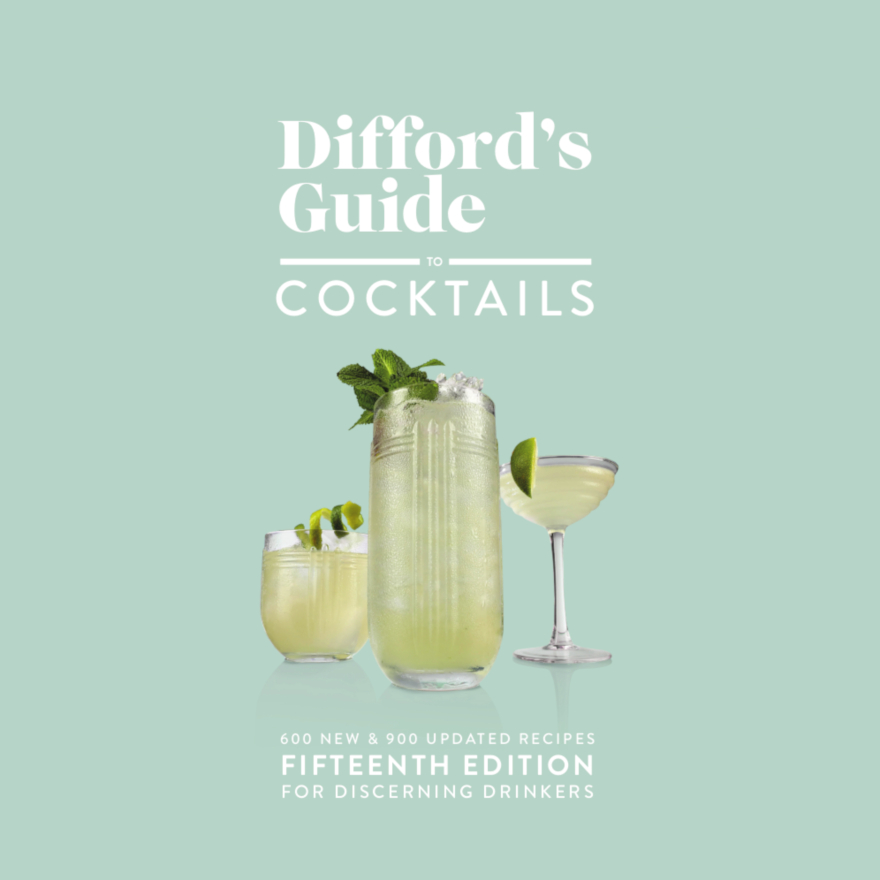 Difford's Guide to Cocktails Fifteenth Edition
Only 111 copies left! More than twenty years in the making, our monster 2kg, 52mm (2 inch) thick hardback cocktail book includes 3,000 recipes (in both
Buy it here
Review:
The full flavour of Old Tom gin adds an extra dimension to this classic Gin Fizz. Indeed, it is probably the original Gin Fizz.
History:
Said to be the original name and recipe of the Ramos Gin Fizz, created in 1888 by Henry C. Ramos at the Imperial Cabinet Saloon on the corner of Gravier and Carondelet Streets in New Orleans. Today, a New Orleans Gin Fizz is made with Old Tom gin while a Ramos Gin Fizz is made with London Dry gin. While today's Ramos Gin Fizz always has added rose water and sometimes vanilla essence, the New Orleans Gin Fizz usually relies on the use of Old Tom gin for its flavour nuances.
Nutrition:
There are approximately 289 calories in one serving of New Orleans Gin Fizz.