Garnish:
Grapes & dust with freshly ground cinnamon
How to make:
SHAKE all ingredients with ice and fine strain into chilled glass.

Special ingredient #1: Green tea infused BACARDÍ Carta Blanca

Special ingredient #2: Muscatel wine
1 2/3 fl oz
*Special ingredient #1 (see above)
1 fl oz
*Special ingredient #2 (see above)
2/3 fl oz
Honey syrup (3 honey to 1 water)
1/12 fl oz
Orange flower/blossom water
1/3 fl oz
Single cream / half-and-half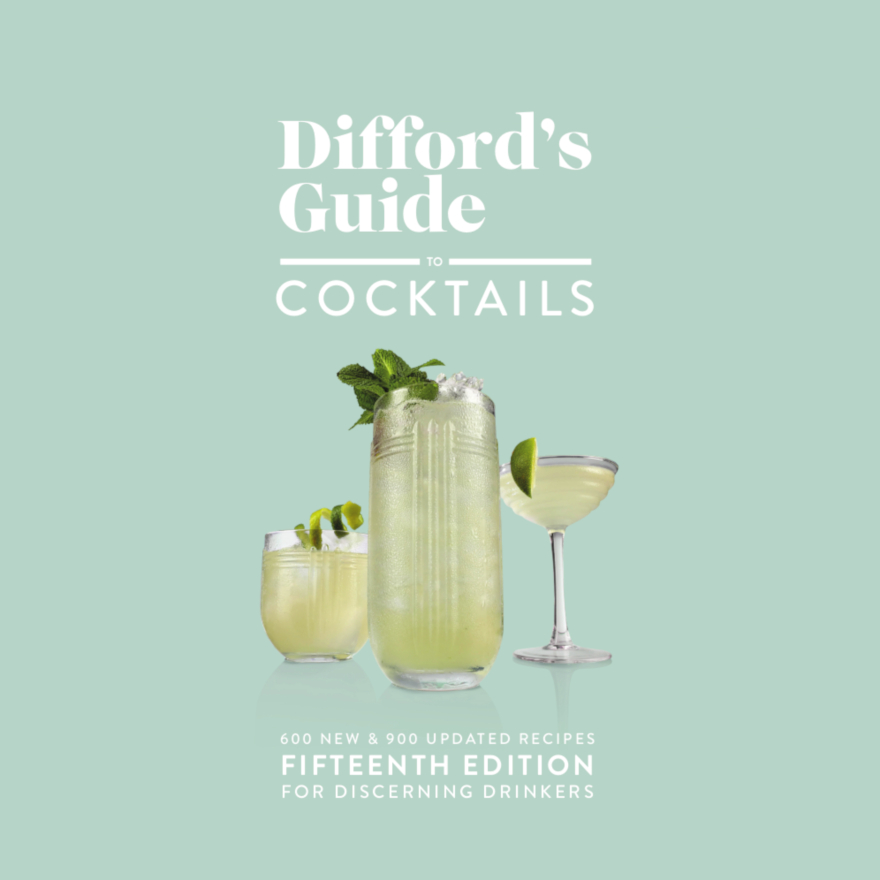 Difford's Guide to Cocktails Fifteenth Edition
Copies available: As of 29/Oct/21 we have just 31 copies of the 15th Edition left. However, our Sixteenth Edition is now available.
Buy it here
Review:
"The idea of the 'Soirée Cup' is to combine different international drinking ceremonies and traditions in one drink. In China and Japan it is traditional to sit together for a tea-ceremony. Rum is identified with Caribbean drinking culture and in Europe, including Austria, it is customary to offer a glass of wine. This cocktail celebrates the art of serving fine drinks at an evening party with friends."

History:
Austrian BACARDÍ Legacy 2014 winning cocktail by
Bert Jachmann at Fabios, Wien, Austria
Nutrition:
There are approximately 69 calories in one serving of Soirée Cup.