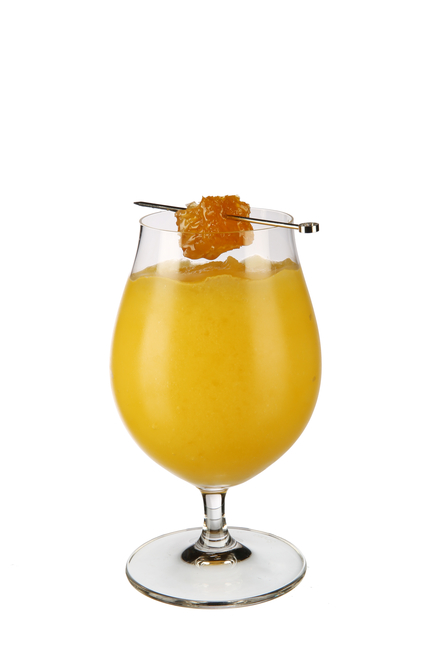 How to make:
BLEND all ingredients with crushed ice and pour into glass.

Special ingredient #1: Honey crisp apple sorbet (or other flavour of sorbet)
2 fl oz
Caorunn Gin
3⁄4 fl oz
Freshly squeezed lime juice
3⁄4 fl oz
Taylor's Velvet Falernum liqueur
4 fl oz
Martini Prosecco D.O.C.
1 scoop
*Special ingredient #1 (see above)
About:
Created in 2018 for Caorunn Gin by Adrian Sarabia at The Downtowner, New Braunfels, Texas, USA.