How to make:
SHAKE first 5 ingredients with ice and strain back into shaker. DRY SHAKE (without ice) and slowly pour 2/3rds of the contents of the shaker from a higher than normal height into a chilled empty glass (no ice in glass) while simultaneously pouring soda with your other hand. The cocktail and soda should form a single stream of liquid falling into the glass.

As when pouring a Guinness, to achieve a perfect head on a fizz, the cocktail should be left to settle for at least a minute before topping off with what remains in the shaker. Ideally, during the settling period, the glass should be placed in a glass froster/fridge/freezer. As the final contents of the shaker are poured into the glass so the head should rise like a souffle.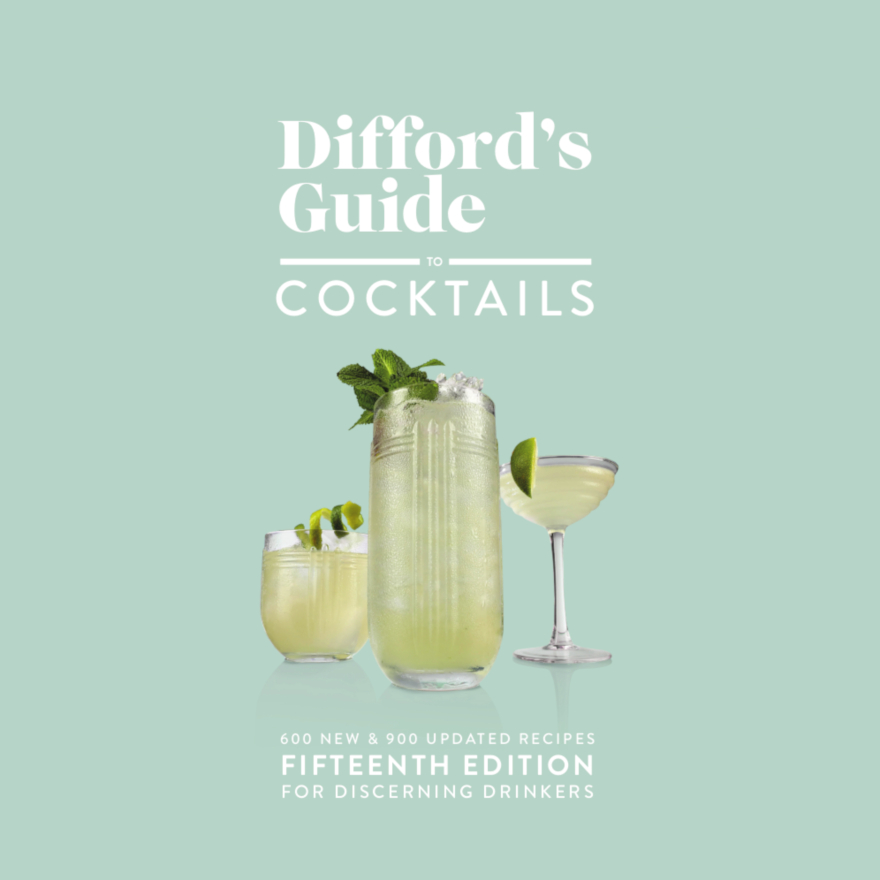 Difford's Guide to Cocktails Fifteenth Edition
Only 58 copies left! More than twenty years in the making, our monster 2kg, 52mm (2 inch) thick hardback cocktail book includes 3,000 recipes (in both
Buy it here
Review:
A Gin Fizz with pleasing rich raspberry notes.
Gentle
Boozy
Sweet
Dry/sour
History:
Adapted from a recipe in Charles H. Baker's 1939 The Gentleman's Companion, a book of travel memoirs and recipes. He discovered this "Colourful, eye-filling experience" of a libation at the Strangers Club in Colon, Panama.
Nutrition:
There are approximately 189 calories in one serving of Bird of Paradise Gin Fizz.