Tennessee Calling 2019
Tennessee Calling 2019
Team White Rabbit and Red Dog Saloon went head-to-head with their respective Jack Daniel's signature serves over a two night contest during London Cocktail Week.
It was Team White Rabbit which emerged victorious and awarded the Tennessee Calling IV trip of a lifetime...four days in the incredible music city of Nashville and a very special tour and private tasting at the Jack Daniel's Distillery in Lynchburg, Tennessee.
Check out their video postcard from Nashville above, and see their winning cocktails below (photography by competitors).
Maxwell House
By Ryan Robinson-Twigger of Kenilworth Hotel, Warwickshire
Glass: Rocks
Garnish: Coconut
Method: Stir
50ml Jack Daniel's Old No.7
10ml Coffee infused maple syrup
1.5ml Angostura Aromatic Bitters
5ml Toasted coconut tincture



Day Old Blues
By Kesia McHardy of Kelvingrove Café, Glasgow
Glass: Nick & Nora
Garnish: Grapefruit twist
Method: Shake
35ml Jack Daniel's Old No.7
15ml Amer Picon
25ml Clarified lemon juice
20ml Grapefruit and Szechuan peppercorn oleo
Lapsang Souchong tincture spritz



Flat White Old Fashioned
By Benji Davies of Little Mercies, London
Glass: Rocks
Garnish: None
Method: Stir
50ml Flat white Jack Daniel's Old No.7
1 drop Bobs Vanilla bitters
8.75ml Light brown sugar syrup (2:1)



Home Away From Home
By Adam Hussein of Artesian, London
Glass: Heavy bottom rocks
Garnish: Caramelised apple coin
Method: Stir
40ml Jack Daniel's Old No.7
10ml Pereque tobacco liqueur
12.5ml Apple cordial
10ml Charred corn syrup
2 dash Saline solution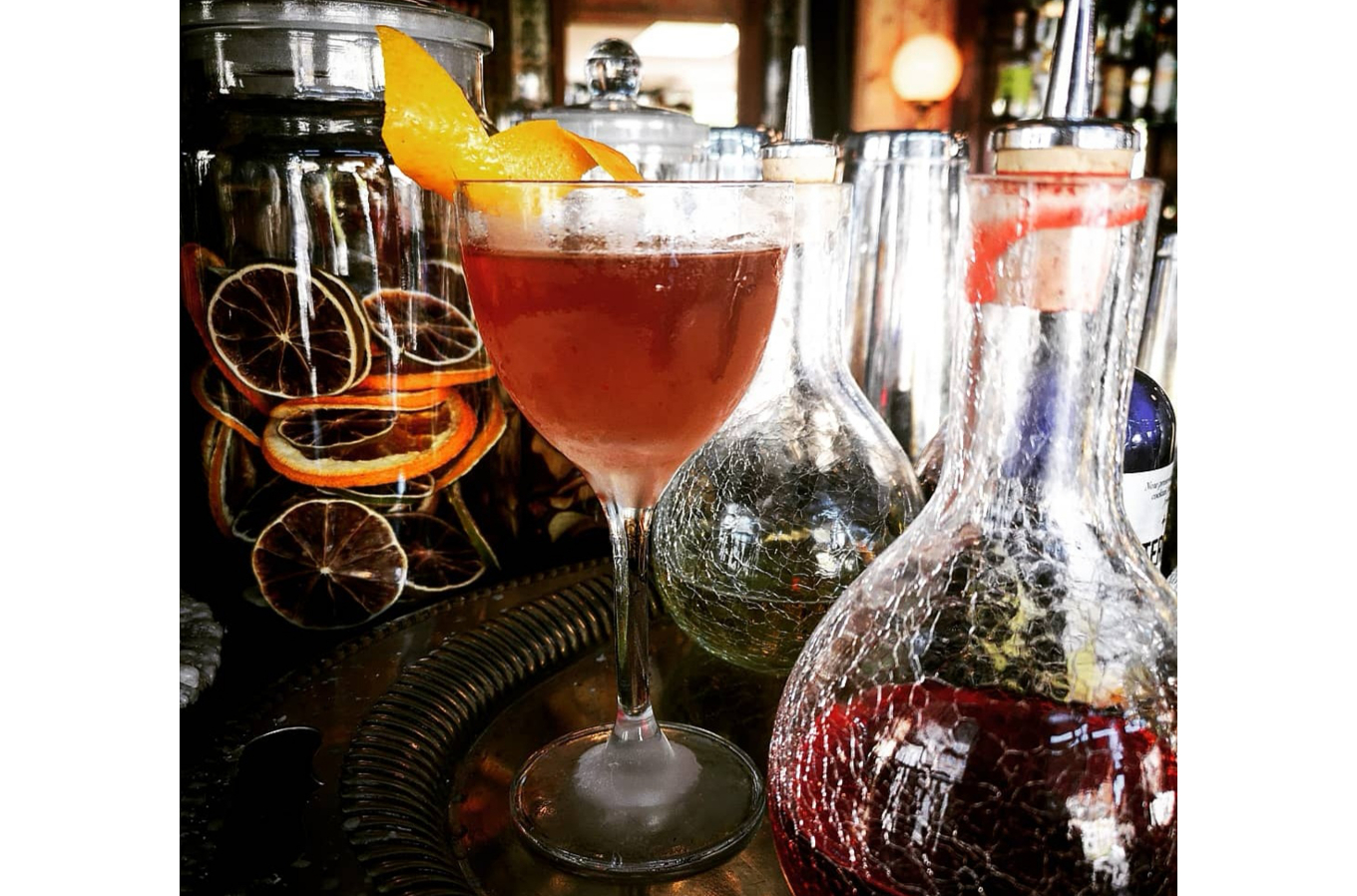 Coal Drop
By Anna Gaglione of The Racketeer, London
Glass: Nick & Nora
Garnish: Orange peel
Method: Stir
50ml Jack Daniel's Old No.7
5ml Mr. Black cold brew coffee Liqueur
5ml Maple syrup
2.5ml Fernet Branca



J.M.P
By Joe Brooke of Hedonist, Leeds
Glass: Rocks
Garnish: Banana chip
Method: Stir
20ml Jack Daniel's Old No.7
40ml Jack Daniel's banana milk punch
10ml Oloroso sherry
10ml Supa-Sawa
40ml Soda water