2021-22 Winners
Art of Italicus 2021-22
The Art of Italicus competition seeks to find and reward the bartender with the most creative aperitivo cocktail inspired by art. The global final, held in May 2022 at the Roma Bar Show, saw Nathalie Wenko from Die Parfumerie in Austria crowned the winner.
Returning to its artistic roots, Italicus challenged the bartenders to be as creative as possible with their art-inspired cocktail recipes, whilst remaining anchored to the aperitivo occasion. Their recipes had to include at least 40ml Italicus Rosolio di Bergamotto.
Nathalie receives the coveted title of Italicus Bar Artist of the Year and a trip with a once-in-a-lifetime Mentorship Program to Barcelona, the city of art that captures the essence of aperitivo. She will meet with Marc Alvarez, Director & Founder of Drink's Atelier at renowned bar SIPS, recognised for their disruptive mixology techniques.
This final set 12 bartenders from around world, who'd earned their place by winning their respective national heats, against each other, presenting their Aperitivo creations to a panel of suitably discerning judges; Italicus founder Giuseppe Gallo, Difford's Guide's own Paloma Alos, SIPS Barcelona co-owner Mark Alvarez, and Elle Deputy Director Barbara Digliglio.
Winner

Inferno by Nathalie Wenko
From: Die Parfumerie, Austria
Ingredients:
40 ml Italicus Rosolio di Bergamotto
30 ml Bayleaf-infused gin
20 ml Carpano Dry vermouth
5 dashes Cilantro essence (homemade)
10 drops Dante extra virgin olive oil
The judges said Nathalie's cocktail stood out due to its perfect balance of ingredients and her inspiration from French artist Rodin's sculpture The Thinker; a pensive sculpture thought to have originally been created to represent Dante's Inferno from The Divine Comedy. Nathalie said, "art always has a thought at its origin and artistic work is the result of the mental energy that we put into every field. Augustin Rodin himself tells us that "a thinker is not a dreamer, he is a creator' ".


Runners up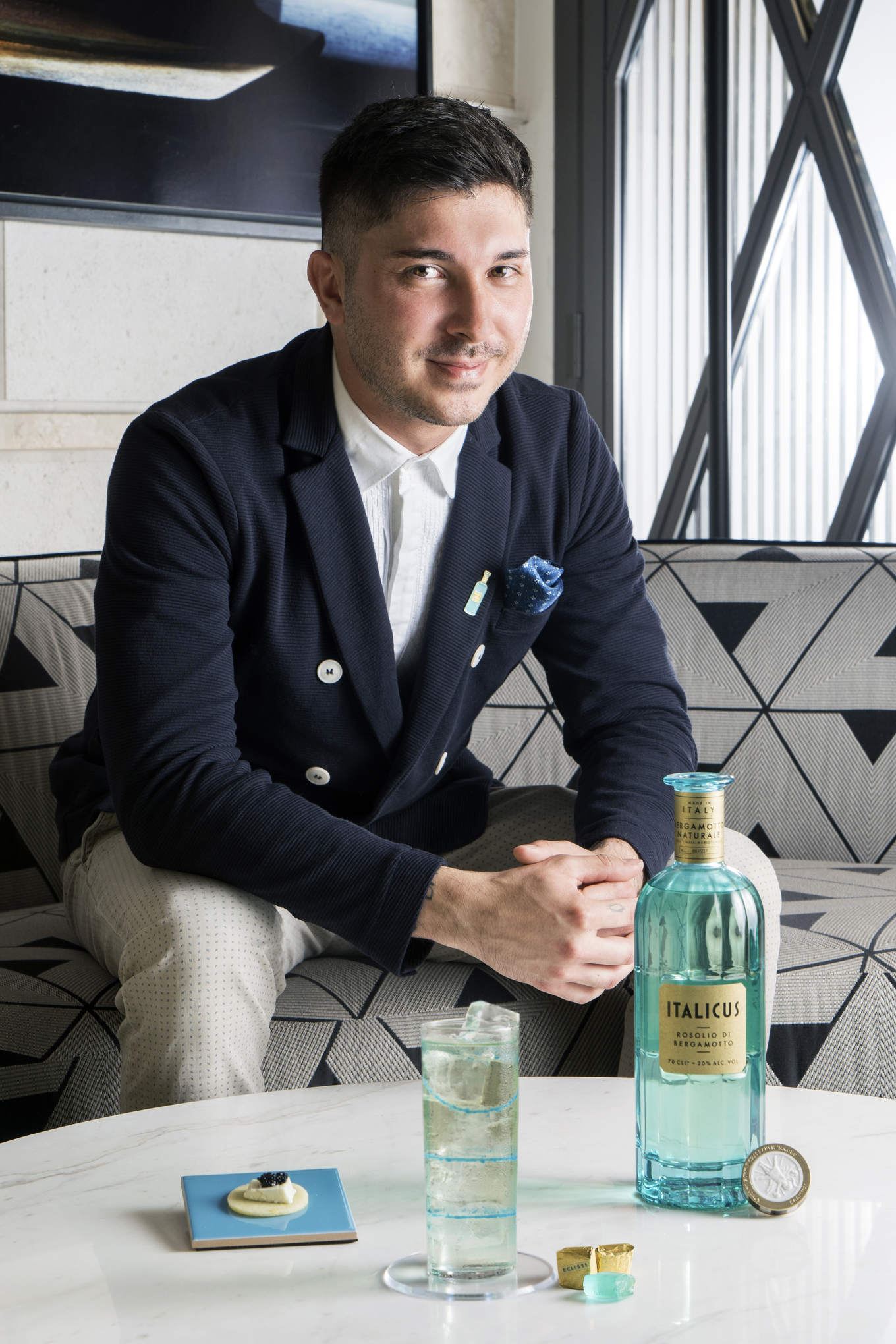 Eclisse by Niccolo Rossi
From: Barrier Bergamo, Italy
Ingredients:
45 ml Italicus Rosolio di Bergamotto
45 ml Green apple and basil extract clarification (agar agar)
7.5 ml Lemon clarification (agar agar)
50 ml Spuma Bianca (typical Italian citrus soda)



The Smile as Aperitivo by Adrian Michalcik
From: Pier 42, Amerikalinjen, Oslo, Norway
Ingredients:
45 ml Italicus Rosolio di Bergamotto
15 ml Tio pepe fino sherry
15 ml Gin
45 ml Peach-capers-lemongrass cordial
1 spray Absinthe Bareksten.




Sustainability Award

Michi by Josephine Sondlo
From: Nori Bar, Sweden
Ingredients:
40 ml Italicus Rosolio di Bergamotto
22.5 ml Seaweed infused Suze
80 ml Condensed cream soda
5 drops Twig & leaf oil
1 scoop Waste sorbet
A special award for sustainability was given to Josephine Sondlo for her use of recycled ingredients, such as bergamot twigs for infusion and dried wakame seaweed leaves. Jospehine was Inspired by Japanese philosophy, stating: "as every moment is unique and unrepeatable, every aperitif must also be savoured and enjoyed in its present."


The other finalists

Chiara by Tarek Abdallah
From: Tata, Copenhagen, Denmark
Ingredients:
40 ml Italicus Rosolio di Bergamotto
20 ml Basil infused gin
10 ml Manzanilla sherry
5 ml Gooseberry vinegar
10 ml Tomato water



Tales of Gold by Quentin Monnier
From: Gina Cocktail Bar, Bordeaux, France
Ingredients:
40 ml Italicus Rosolio di Bergamotto
15 ml House pineapple shrub
10 ml Orange oleo saccarum
60 ml Champagne
30 ml Cedrata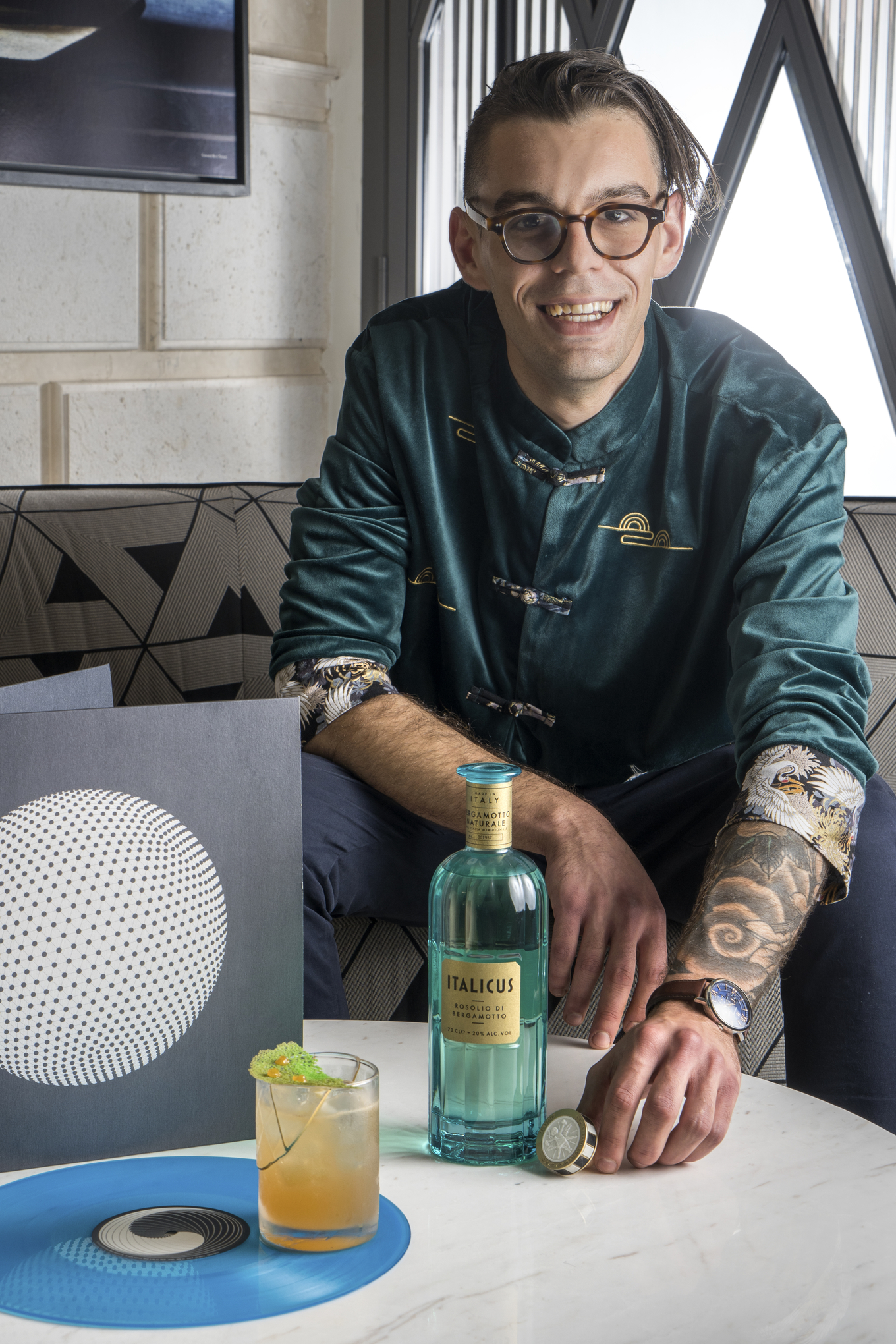 Altered State by Alexandre Spyridon Angelis
From: Umi Bar Matsuhisa, Athens, Greece
Ingredients:
40 ml Italicus Rosolio di Bergamotto
10 ml Mezcal
40 ml Red apple, maple and Lapsang Souchong cordial
50 ml Lime, pink grapefruit & orange juice mix
5 ml Soda water



Immortalità by Jan Sporleder
of Bar Seibert, Germany
From:
Ingredients:
50 ml Italicus Rosolio di Bergamotto
25 ml Verjus
15 ml Blueberrie Shrub
100 ml Apple Fennel Soda
4 drops Basil oil



Giambell by Agustín Gomez Jimenez
From: Bad Company 1920, Madrid, Spain
Ingredients:
50 ml Italicus Rosolio di Bergamotto
3 drops Bitter Truth Olive
50 ml Californian sparkling white zinfandel
Spray fino sherry infused with limonero leaf & saffron



The Ensemble by Marco Colelli
From: Tales Bar, Zurich, Switzerland
Ingredients:
40 ml Italicus Rosolio di Bergamotto
30 ml Dolin dry vermouth
15 ml Suze
10 ml Monkey 47 Gin
10 ml Olive bitter chocolate brine



Crescendo by Juan Jose Orellano
From: The American Bar at The Savoy, London, England
Ingredients:
40 ml Italicus Rosolio di Bergamotto
10 ml Savoia Americano
10 ml Aquavit
50 ml Grapefruit and pink peppercorn soda

Eternity by Korab Loga
From: Bella'gio Ristorante, Cheshire, USA
Ingredients:
45 ml Italicus Rosolio di Bergamotto
45 ml Acqua di Posca
45 ml Trebbiano wine
15 ml Succo di Bergamotto