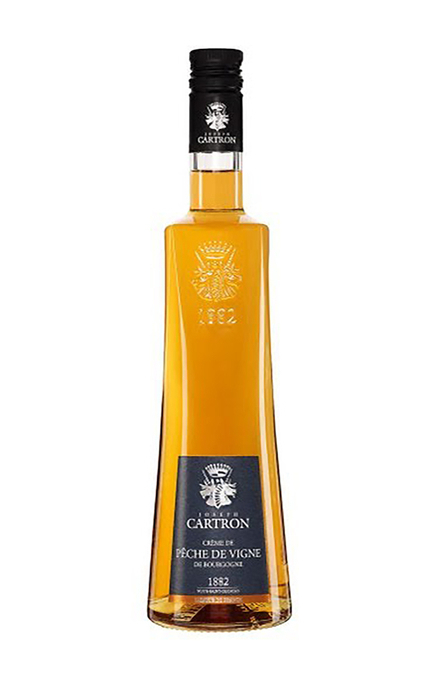 Παλαίωση: No age statement
Χώρα παραγωγής:

France
Joseph Cartron has been making liqueurs since 1882 and boasts that up to 70 per cent of the fruits that it uses in its crèmes are from the Burgundy and surrounding area. Fruit is only used when fully ripe and the company says it uses only artisanal methods for producing its crèmes.
Αξιολόγηση
Η γευσιγνωσία έγινε στις 02/04/2011
Όψη:
Clear, golden yellow.
Μύτη:
Fruit stones, peach skin, gentle tannins and blossom.
Στόμα:
Clean, fresh, subtly sweet with a soft mouthfeel, perfumed purple flower notes and ripe peach flesh.
Επίγευση:
Flavours from the palate continue into the sweet finish.