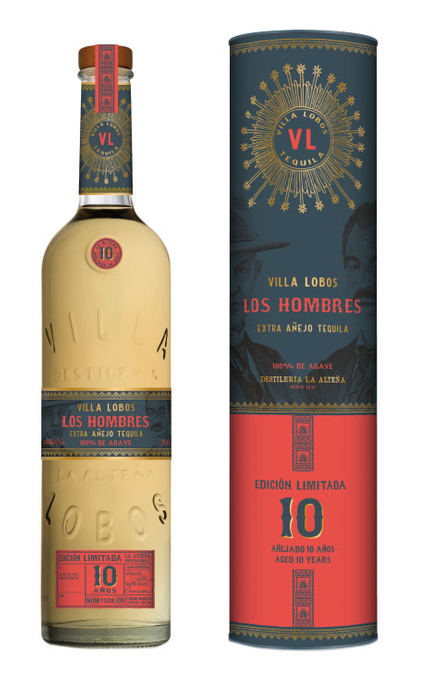 Χώρα παραγωγής:

Mexico


Villa Lobos Reposado is a 100% agave tequila rested for 6 months in tanks before undergoing 10 years aging in ex-American bourbon oak barrels, followed by a further year resting in stainless steel tanks prior to bottling. Only 2,000 hand-numbered and signed bottles were filled in 2017.
The result of a collaboration between Dale Sklar, a man with over 30 years' experience developing drinks brands, and Carlos Camarena who also makes Tapatio and Ocho tequilas. Villa Lobos is made at La Alteña, the Camarena family's distillery where only traditional production methods are employed. This starts with the hand-harvested agave cultivated on the family's plantations in the Arandas highlands of Los Altos. The piña are slowly roasted in old traditional brick ovens and then crushed and rinsed with spring water to separate the agave juice from the fibre. This is slowly fermented using natural yeasts in large wooden fermentation tanks and the fermented juice then double distilled in copper pot stills. The distillate is then allowed to rest for six months in stainless-steel tanks before being either being bottled as blanco tequila, or moved into oak for an extended maturation.

Αξιολόγηση
Η γευσιγνωσία έγινε στις 09/11/2017
Όψη:
Clear, mid-deep golden amber.
Μύτη:
Buttery oak, vanilla, floral honeysuckle, light maple syrup and honeycomb. Faint rosemary and smoky bacon.
Στόμα:
Dry oak, cracked black peppery spice and pronounced vegetal with vanilla and faint wood smoke.
Επίγευση:
Peppery spiced vegetal finish with dry oak and vanilla.
Συνολική αίσθηση:
Dry, elegant and complex with faintly smoky and buttery oak, pronounced vegetal notes and vanilla.