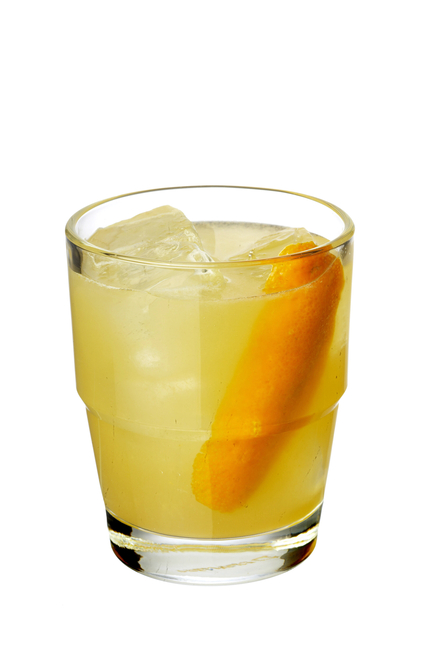 Γαρνιτούρα:
Orange zest twist
Πώς φτιάχνεται:
MUDDLE ginger in base of shaker. Add other ingredients, SHAKE with ice and fine strain into ice-filled glass.
2 φέτα
Ginger (φρέσκια ρίζα)
2 fl oz
Bourbon whiskey
3⁄4 fl oz
Φυσικός χυμός από πορτοκάλι
1 fl oz
Χυμός λεμονιού
1⁄2 fl oz
Σιρόπι σφενδάμου
Σχόλια:
Ginger, bourbon and lemon makes for a spicy and tasty little devil.

Οι ρίζες του:
Created in 2006 by Pete Kendall at Match Bar, London, England.