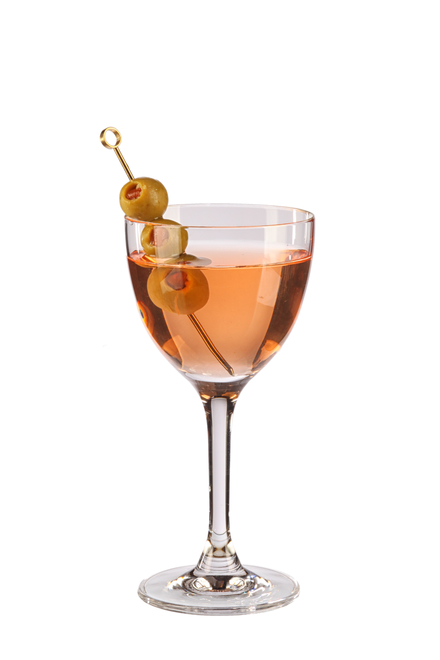 Γαρνιτούρα:
Έλαια από μία φλούδα λεμονιού και μία ελιά για γαρνιτούρα.
Πώς φτιάχνεται:
Αναδεύστε όλα τα συστατικά με πάγο και σουρώστε σε παγωμένο ποτήρι.
1 1⁄2 fl oz
Noilly Prat Extra Dry
1 1⁄2 fl oz
Fino sherry
2 dash
Bitters από πορτοκάλι
2 σταγόνα
Angostura or other aromatic bitters
Σχόλια:
Ένα πολύ ξηρό cocktail που λειτουργεί ιδανικά ως απεριτίφ. Μπορείτε να δοκιμάσετε και την παραλλαγή του Bamboo 'Perfect' version
Λεπτομέρειες:
Εμπνευσμένο από μία συνταγή του William T. Boothby που εντοπίζειται στο World Drinks and How to Mix Them του 1908.