Γαρνιτούρα:
Basil leaf or sprig
Πώς φτιάχνεται:
Gently MUDDLE basil in base of SHAKER with Gin. ADD other ingredients, SHAKE with ice and fine strain into ice-filled glass.
8 fresh
φύλλα βασιλικού
1 1/2 fl oz
Rutte Dry Gin
3/4 fl oz
Χυμός λεμονιού
5/12 fl oz
γλυκαντικό (σιρόπι) χωρίς ζάχαρη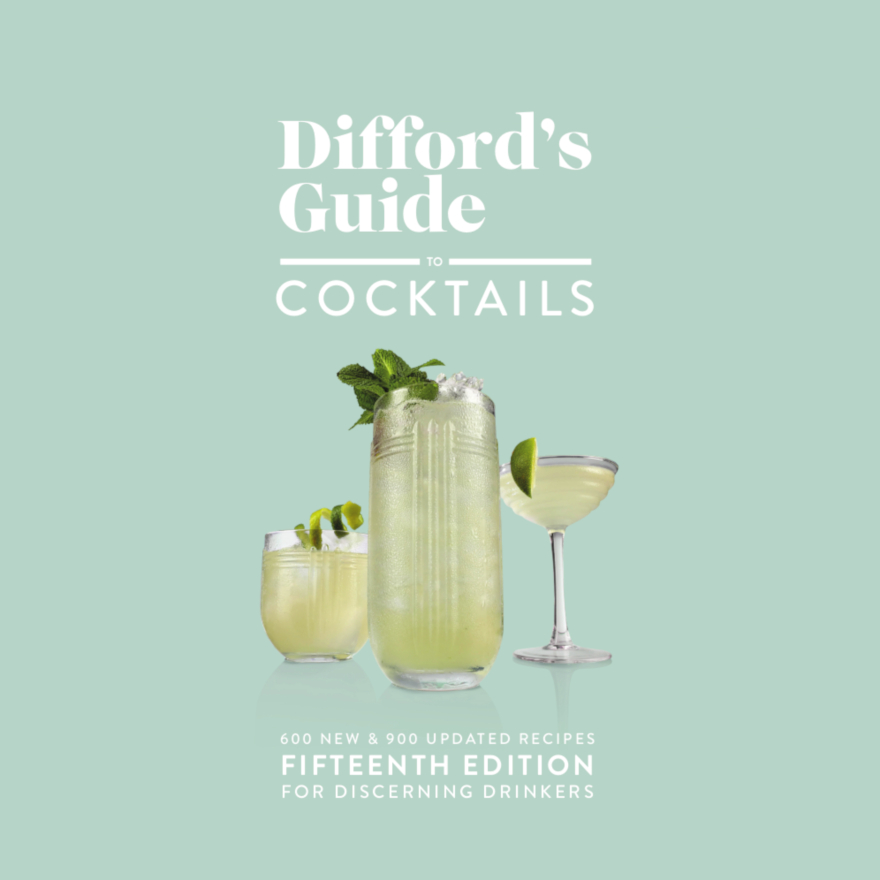 Difford's Guide to Cocktails Fifteenth Edition
Only 58 copies left! More than twenty years in the making, our monster 2kg, 52mm (2 inch) thick hardback cocktail book includes 3,000 recipes (in both
Buy it here
Αξιολόγηση:
Herbal and refreshing. Basil, gin and lemon sit harmoniously, balanced by sugar-free sweetener.
Gentle
Boozy
Sweet
Dry/sour
Η ύλη του Difford's Guide παραμένει δωρεάν χάρη στην υποστήριξη των brand που εμφανίζονται με πράσινο χρώμα