Odell Myrcenary Double India Pale Ale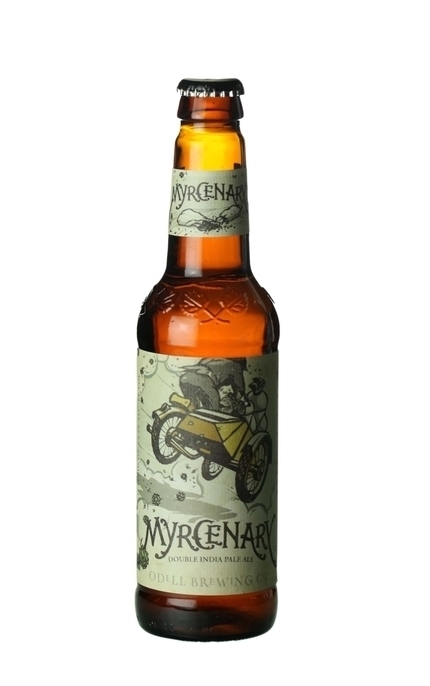 Product of:

United States
Brewed with a blend of hops and a full 11 hop additions from kettle to dry-hopping at a 6.5lbs per BBL. This level of hopping imparts very high levels of Myrcene, a compound found in the resin of hop flowers giving this imperial/double IPA tropical fruit-like aromas.
To quote the label, this beer is "Named for Myrcene, a component of essential oils in the hop flower, Myrcenary Double IPA is our tribute to those who revere the illustrious hop, and their unyielding exploit to craft beer hop forward beers.
Review and Tasting
Sampled on 19/04/2012
Appearance:
Clear, coppery amber with medium lasting head depositing heavy lacing.
Aroma:
Dry hay, tropical fruit (pink grapefruit zest, fresh punnet of strawberries, pineapple) and pine forest.
Taste:
Creamy mouth feel, dry resiny pine, grapefruit citrus zest.
Aftertaste:
Lingering pine resin hops and lemongrass. If you like double IPS then you'll love this.
Product Information
Barcode UPC: 722160220516
Bottle Size: 700 ml
Closure: Crown cap

More about Odell Myrcenary Double India Pale Ale