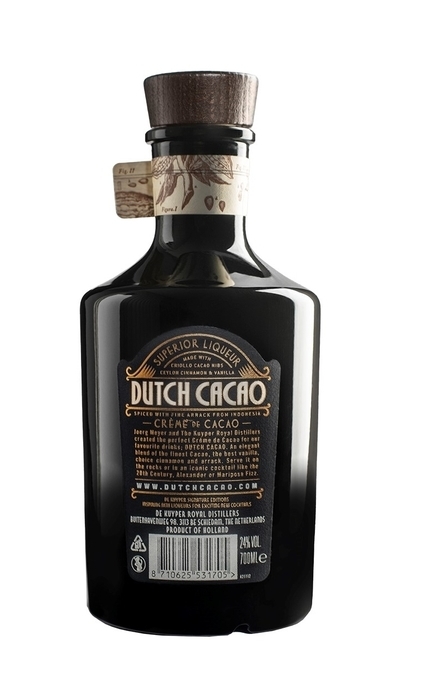 Product of:

Netherlands
Joerg Meyer's quest to perfect "an adult, dry and sophisticated version of my [his] personal most iconic elegant gin classic: The Twentieth Century Cocktail" led him to develop this "superior" quality crème de cacao in partnership with De Kuyper.
Review and Tasting
Sampled on 07/10/2019
Appearance:
Clear, very pale straw golden.
Aroma:
Cacao powder, chocolate cake and carob. Faint monkey nuts.
Taste:
Chocolate truffle, cacao butter, carob, vanilla and faint orange citrus. Sweet, but much drier than other white crème de cacao.
Aftertaste:
Chocolate truffle, carob and vanilla.
Overall:
A white crème de cacao that sets the standard for other liqueurs in the same category to aspire to. Perfectly balanced, clean and deliciously chocolatey.
Product Information
Size (ml): 700

More about Dutch Cacao Liqueur