Garnish:
Tip of a mint sprig or serve naked
How to make:
SHAKE first 3 ingredients with ice and strain into an ice-filled glass (preferably a column of ice). TOP with champagne.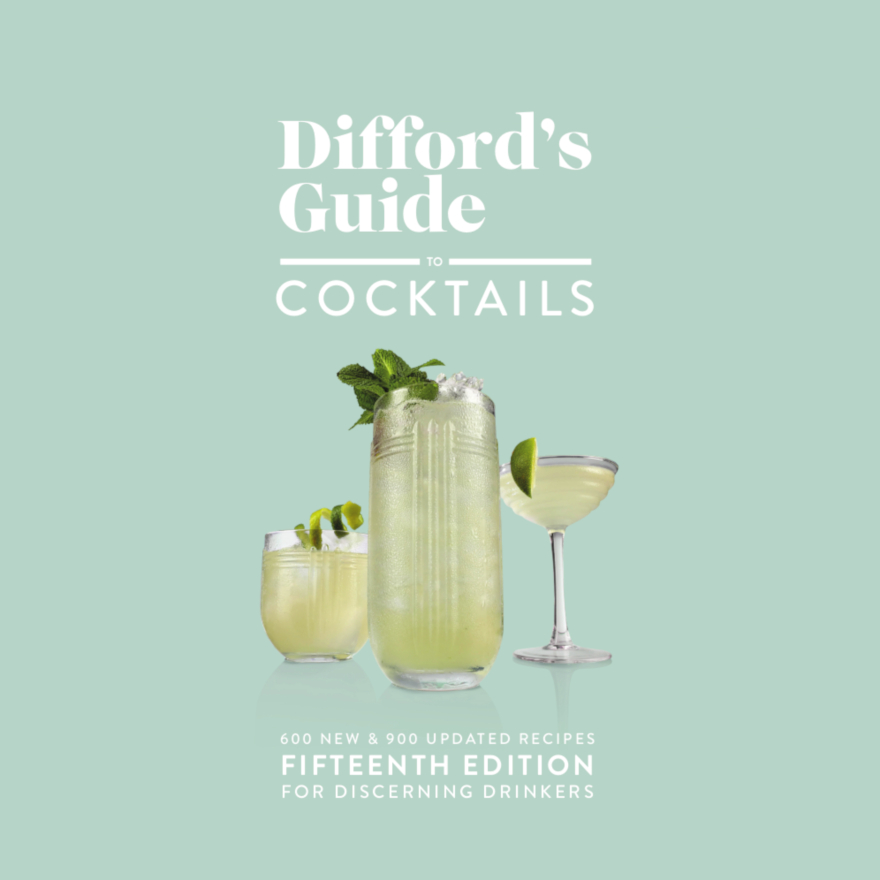 Difford's Guide to Cocktails Fifteenth Edition
Only 58 copies left! More than twenty years in the making, our monster 2kg, 52mm (2 inch) thick hardback cocktail book includes 3,000 recipes (in both
Buy it here
Review:
Lightly or well-aged rum invigorating with dry champagne, freshened by a touch of lime and balanced by honeyed richness.

Described by some as being a rum-based French 75, like the French 75, there is debate over the correct glass and whether to serve with ice. The truth, the Air Mail is best as it was originally intended, served as a highball.
Gentle
Boozy
Sweet
Dry/sour
History:
This is a potent little drink and the name could be a reference to airmail being the quickest way of getting a letter from A to B. It could date back to the early days of airmail which began 15th May 1918 with the world's first scheduled airmail route between New York and Washington D.C.. However, the earliest known reference to the drink is a 1930s promotional pamphlet, Bacardi and It's Many Uses.

The Air Mail (spelled with two words) most notably appears in W.C. Whitfield's 1941 wooden cover bound Here's How accompanied by the note "It ought to make you fly high." Indeed, the 1940s appear to be the Air Mail's heyday with the drink notably also appearing in David Embury's 1948 The Fine Art of Mixing Drinks and Esquire's 1949 Handbook for Hosts.

That Bacardi leaflet calls for Bacardi Gold rum while Whitfield specifies "fine rum" [well-aged blended Caribbean rums work well]. Both recipes stipulate a highball glass [a tall glass smaller than 10oz / 295ml] filled with ice. This is a short drink served long and misguided folk serving it straight-up in a coupe or flute are taking a flight of fancy.