How to Make the Best Gin & Tonic
How to Make the Best Gin & Tonic
Six hacks to take a regular G&T and give it the biggest glow up of Summer 2021.
Mediocre gin and tonics are everywhere, they're at the pub with the sugary post-mix and fast-melting ice, they're down at the park in cans which have been sitting in the sun about 20 minutes too long and they're at friends' houses who pull out half empty, most-likely flat, tonic bottles at 11pm. They still taste fine, because gin is to tonic what Bert is to Ernie and bread is to butter. But they can be so much more.
Making the ultimate Gin & Tonic isn't too hard, and when you're done it'll look and taste like a beautifully crafted cocktail. Here's six easy upgrades and some delicious recipes to follow that will elevate any G&T occasion.
1 –GOOD ICE IS ESSENTIAL
This is the most important upgrade and the one that will transform your G&Ts from average to outstanding. You need good ice to make any drink but especially so when you're serving that drink over ice. Do not, unless it is a complete Gin & Tonic emergency, use the small thin ice your freezer produces. It will melt way too quickly, and you'll be left with a warm and diluted drink. Yuck.
Ideally, when you've finished your G&T the ice should still be in the glass pretty much unchanged. To achieve this, you have two options:
Buy ice, and avoid anything hollow or tubular. We're talking nice chunky cubes that are solid the whole way through. If you're able to, some ice suppliers we'd suggest are Bare Bones Ice Company in Sydney and Navy Strength Ice Co in Melbourne.
Buy moulds, fill your freezer with silicone moulds that produce thick cubes of ice. We'd suggest using filtered or bottled water as well, as that way you can avoid any mineral taste from tap water. If you're serving your G&T in a rocks glass then buy moulds that produce one huge chunk of ice. For collins or high-ball glasses you need cubes which stack in the glass and will melt into one long spear.
Try freezing some cut up fruit in your moulds for this fresh and colourful look.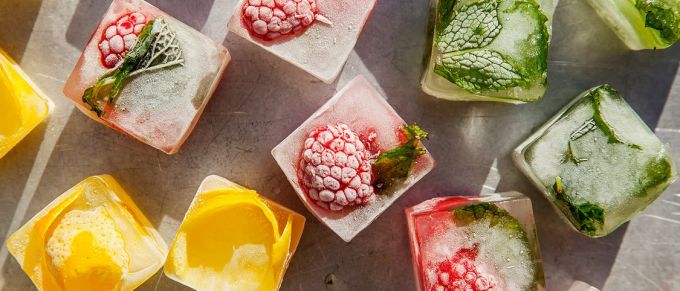 2 – NAIL YOUR GIN CHOICE
Not all gins taste the same. You probably knew that, but different gins require a different approach for their G&T. Once you've nailed the ice, the next most important decision is what gin you're going to mix with. This will inform what tonic water you use, what garnish you add and if you want to play with any different ingredients such as vermouth.
We like to start with a classic London dry like Ford's Gin and find out what its botanicals are. Made in London, Ford's was designed for cocktails by an ex-bartender (Simon Ford) and has a botanical makeup of juniper, lemon, grapefruit, jasmine, cassia, orange, orris, coriander and angelica. This ingredient line up breaks down into an aromatic citrusy and floral nose, with classic juniper and bright citrus on the palate – and there's just enough spice lingering there too.

Keep gin in your freezer for a perfectly chilled spirit ready to pour.
3 – UP YOUR TONIC GAME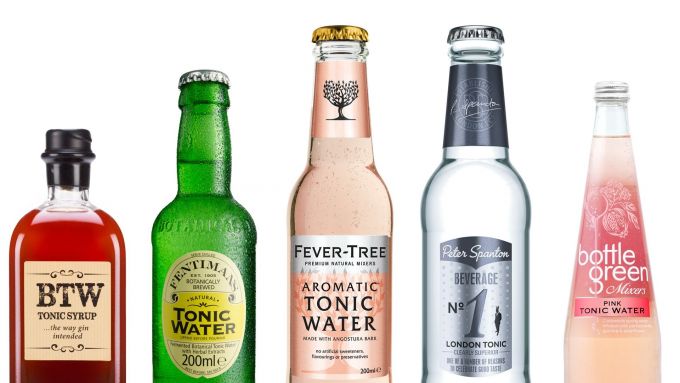 Avoid flat one litre bottles of tonic taking up room in your fridge by making the switch to cases of smaller bottles. Fentimans, Capi and Fever Tree are all high-quality tonics that aren't going to overpower your gin in the Gin & Tonic and come in small serves so you can keep things fresh and effervescent. Remember, tonic is important but it's also playing the supporting role and anything that's too aggressive and bitter will make your drink too abrasive.
When it comes to flavoured tonics, opt for natural, quality flavours such as Fentimans Valencia Orange tonic or their Pink Grapefruit tonic. And for those who want to amplify the gin and tone down the tonic, give the lighter, drier styles a go – Fever Tree's Mediterranean Tonic Water, Fentiman's Connoisseurs Tonic Water or Capi Australian Dry Tonic Water are all must-tries.
4 – DOUBLE DOWN ON GARNISHES
Garnish in twos for an upgraded G&T. It's not just a fat lemon wedge but a slice of fresh ginger too. Add a thyme sprig in with grapefruit, slices of green apple with mint or lime with cracked black pepper. If knowing what to garnish a drink with seems daunting, just return back to that botanical list and see what's there – or better yet stick your nose in the gin and see what you can find.
Garnishes are there to build on what you can already taste and smell, and amplify it. A grapefruit gin will shine even brighter with a zesty grapefruit skin twisted over the top to allow all the aromatic oils to sit on the surface of the drink. A mint sprig does the same every time you take a sip.
When working with mint or basil, gently slap the spring into the palm of your hand a few times to release more aromas before garnishing.
5 – ADD IN SOMETHING EXTRA
A G&T doesn't just have to contain gin and tonic water. Vermouths, dry sherries, amaros and bitters can all play well in a Gin & Tonic. Here are some examples:


PINK GIN & TONIC
Serve in: Collins glass
Garnish:Lime wedge and fresh ginger slice
How to make: POUR gin and bitters into an ice-filled glass. TOP with tonic water and briefly stir.
60ml Fords Gin
3 dashes Angostura Bitters
150ml Fentimans Connoisseurs Tonic Water


MILANESE G&T
Serve in: Collins glass
Garnish:Grapefruit slice and fresh thyme sprig
How to make: POUR ingredients into an ice-filled glass. TOP with tonic water and briefly stir.
40ml Fords Gin
20ml Italian red bitter liqueur
150ml Fentimans Connoisseurs Tonic Water

GARDEN G&T
Serve in: Collins glass
Garnish: Elderflower blossom when in season, OR mint sprig & lime slice
How to make: POUR ingredients into an ice-filled glass. TOP with tonic water and briefly stir.
50ml Elderflower liqueur
25ml Fords London dry gin
60ml Tonic water

G&T ROYALE
Serve in: Collins glass
Garnish:Lemon wheel and fresh ginger slice
How to make: POUR ingredients into an ice-filled glass. TOP with tonic water and champagne.
35ml Fords Gin
10ml MONIN vanilla syrup
2 dash orange bitters
60ml Fentimans Indian Tonic Water
60ml Brut Champagne
6 – GET THAT GLASS IN YOUR FREEZER
With all the ice moulds and gin in your freezer there's probably not a lot of room. But if you can pop in some glasses as well, you'll be serving the best G&Ts in town – always crisp, always fresh, always flavoursome.
And mix up your glass choice – wine glasses give a Mediterranean Spritz vibe, Spanish Copa or balloon glasses will give you sundowners in Madrid and a collins glass is perfect for channeling cocktail hour in the English countryside.
Leave your mediocre G&Ts behind, and get sprucing.