You Can Now Offset Climate Change With a Cocktail
You Can Now Offset Climate Change With a Cocktail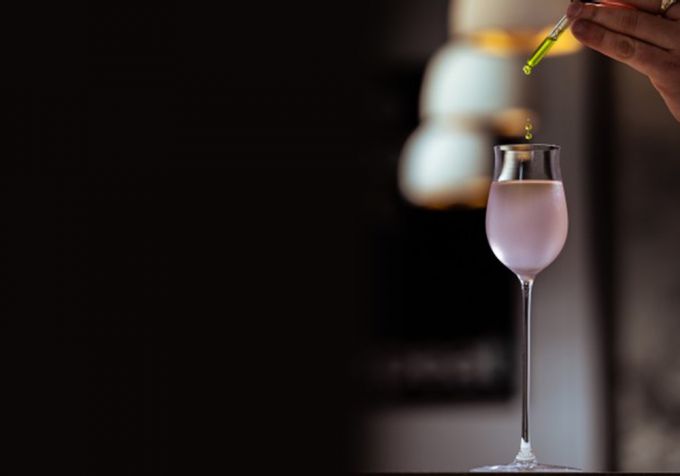 It doesn't get much easier to make a positive impact than this. Sit back, order a cocktail and you'll be helping bars across Australia donate to the Aboriginal Carbon Foundation. And it's all thanks to bartender Evan Stroeve.
Earlier this year Evan, a bartender based at Sydney's RE bar, won the Australian finals of a global competition called World Class, set up by drinks company Diageo. As part of the global competition, Evan and the 49 other entrants were asked to create an inspired Ketel One Vodka serve that impacts people, businesses, or a cause in their community through a bartender-led initiative.
Bartenders as far as Greece, Mexico, Japan and Russia have all submitted their ideas – you can see them all on Difford's Guide. Evan's is called The Martini Syndicate, which asks bars across Australia to list a Ketel One cocktail that donates a dollar from every sale to a carbon offset fund. Evan, being the legend he is, is also matching every dollar raised in June from the money he won in the Aussie final.
Evan Stroeve
We live in a dry country that has already felt the impact of climate change, but, even Evan admits, carbon offsetting can be a shallow exercise.
"Australia is home to the oldest living culture on Earth, a vulnerable and marginalised one in many ways. There is no ethical path forward in this country that does not value, promote and learn from Indigenous culture," he says. "Therefore, the primary carbon credit partner we've chosen is the Aboriginal Carbon Foundation. Through this partnership, this syndicate can have a genuine impact in Aboriginal communities as it simultaneously and ethically offsets some of our industry's carbon footprint."
The ACF savanna burning
From your purse, via a cocktail, the ACF can run reforestation and other carbon projects that provide local employment, and apply traditional, ecological knowledge and Indigenous-led land management practices, including bushfire mitigation. Not bad for a cocktail or two on a night out.
"As Australian bars offset their carbon output, they also promote the cultural knowledge that maintained this country for millennia," says Evan.
The Martini Syndicate is already up and running – here's the bars you can head to, to support.

Martini Syndicate drinks at Continental Deli (SYD), Maybe Mae (ADE) & Clarence's Company Store (WA)
NSW
•Re
•Maybe Sammy
•Deadringer
•Icebergs Bar & Dining Room
•Earls Juke Joint
•Births & Deaths
•Shady Pines Saloon
•Continental Newtown
•Continental CBD
•Double Deuce
•Burrow Bar
ACT
•Molly
QLD
•The Gresham
•Maker
•Cobbler
SA
•Maybe Mae
•Memphis Slim's House of Blues
•Sunny's Pizza
•1000 Island
WA
•Clarence's Company Store
•Foxtrot Unicorn
TAS
•Rude Boy
NZ
•Clipper
VIC
•Black Pearl
•Bar Liberty
•18th Amendment Geelong
•18th Amendment Ballarat
•Bambu