Avallen: Our Product Pick of 2021
Avallen: Our Product Pick of 2021
The end of the year is fast approaching and we wanted to take a look back what product that caught our attention, added to our repertoire of delicious drinks and did it all while championing sustainability in booze. We strongly believe Avallen is something more Australians should be drinking. Here's why.
When we say product pick of 2021, we didn't really have any guidelines for this - Avallen was launched in 2019 and made it to Australia the following year. So it wasn't by any means new this year, but it's still the product that we feel, at the end of 2021, deserves some of your time.
What is Avallen?
Avallen is a spirit made from apples in northern France. It's made by crushing and pressing the apples into a juice, before fermenting them with wild yeast found on the skins into a cider. This is then distilled into a spirit. Avallen is 100% 'natural' with no added sugar, caramel or boisé, making it a super clean, and of course very delicious, spirit.

Avallen has been designed by two awesome drinks industry folk, Stephanie Jordan and Timothy Etherington-Judge. They set out to create a sustainably-focused spirit and after plenty of research settled on apples for a few reasons. Firstly, apple trees are very powerful CO2 sinks, cleaning it from the air and locking it up for their life span. Secondly, it takes nothing more than apples, water and time to make Avallen.
Beyond the water used to wash the apples, which is recycled, no additional water is required for processing the apples into cider, including irrigation. And lastly, apple orchards provide an excellent home for a large variety of biodiversity so this spirit really came out as the cleanest and greenest for Steph and Tim.
Made in Normandy, Avallen falls under the category of a calvados, which, like champagne, can only be used for apple brandies made in the Appellation d'Origine Contrôlée and according to certain rules. 40 varieties of apple are used to make Avallen, with some of these grown right by the distillery and the remaining sourced from farms within 20km of the distillery in the La Manche region of Normandy - an area pesticide-free since 2016.
What Does It Taste Like?
In our opinion, Avallen tastes like a young and fresh apple cider, with just enough sourness balancing the sweet apple, cinnamon and vanilla you'll pick up. These vanilla notes come from the two to three years the spirit spends maturing in French oak barrels after distillation.

Avallen is also a Planet Positive Spirit
What does that mean exactly? Avallen launched with two missions, one was to help save wild bee populations and the other was to create the most sustainable spirit possible - as we mentioned above. So we already know the spirit is produced without pesticides, which are highly toxic to bees, and we know there's minimal water used to make Avallen. In fact each bottle only uses 1.2L of water; this is 70-95% less than benchmark spirits and even the labels on the bottle are made from recycled apple pulp paper.
Over all Avallen is a 'climate positive' (or carbon negative) brand by 2.73kg per bottle produced, with no offsetting required. As members of 1% for the Planet, Avallen gives 1% of sales to support Australian bee charities.
We're sure everyone reading this is well aware Australia and its reefs and cities and countryside need all the positive-environmental choices we can make, and it's amazing to see what can be done in alcohol production when real effort is made.
So it's tasty, it's very different from any other spirit you'll have tried and while it's a small brand, it's also busy trying to make a difference. But back to that great flavour...
Where Do I Buy It?
From Boozebud. Buy Avallen here.
How Do I Drink It?
However you like, of course. We've got over 160 cocktail recipes on the site which use Avallen - but if we may suggest a few drinks:



Avallen & Tonic
With: Avallen Calvados, Angostura bitters and tonic water.
We say: Crisp dry apple with delicate quinine tonic bitterness.
See the Avallen & Tonic recipe.




French 75
With: Avallen Calvados, old tom gin, cognac, grenadine, lemon juice and brut champagne.
We say: We like to serve our French 75 in a Collins glass as it's a drink that should pack a punch.
See the French 75 recipe.



Angel Face
With: Avallen Calvados, gin and apricot liqueur.
We say: Rich apricot and apple with a backbone of botanical gin. Balanced rather than dry or sweet.
See the Angel Face recipe.




Orchard Keeper
With: Avallen Calvados, bianco vermouth, honey syrup.
We say: Avallen delicately sweetened and flavoured with honey and aromatised by vermouth.
See the Orchard Keeper recipe.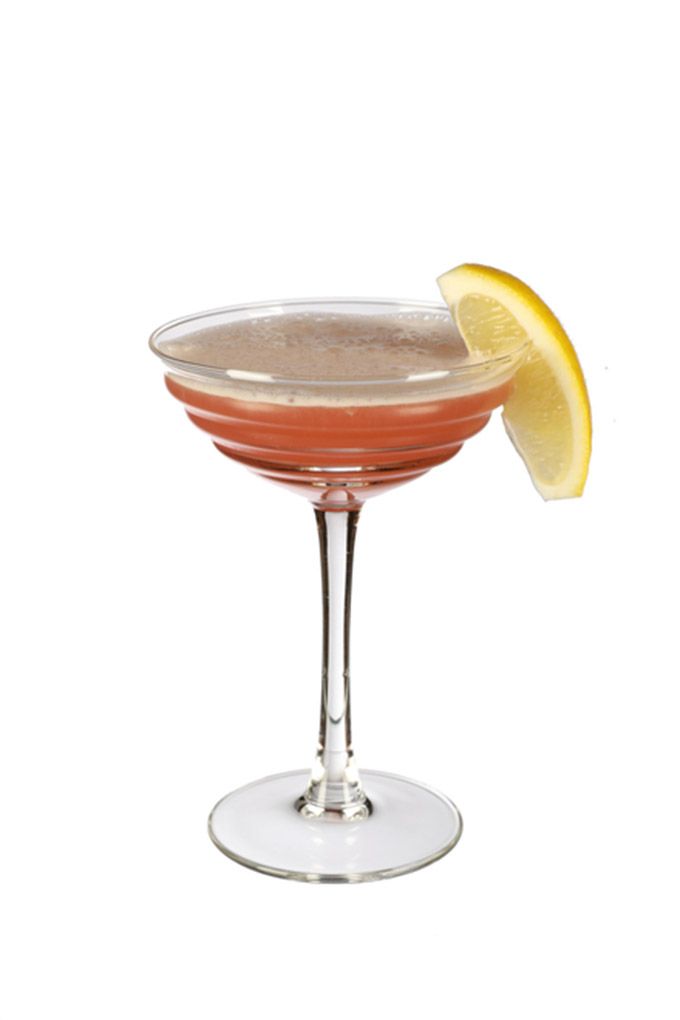 Jack Rose
With: Avallen Calvados, lime juice, lemon juice, raspberry syrup, grenadine, orange bitters and egg white.
We say: With artisanal grenadine or raspberry syrup (as per the original recipe) the Jack Rose can be a great cocktail.
See the Jack Rose recipe.



Widow's Kiss
With: Avallen Calvados, Bénédictine, Yellow Chartreuse and aromatic bitters.
We say: Herbal with hints of apple, mint and eucalyptus. This classic is also often made with green Chartreuse but we prefer as per classic recipes with half Yellow Chartreuse and half Bénédictine.
See the Widow's Kiss recipe.