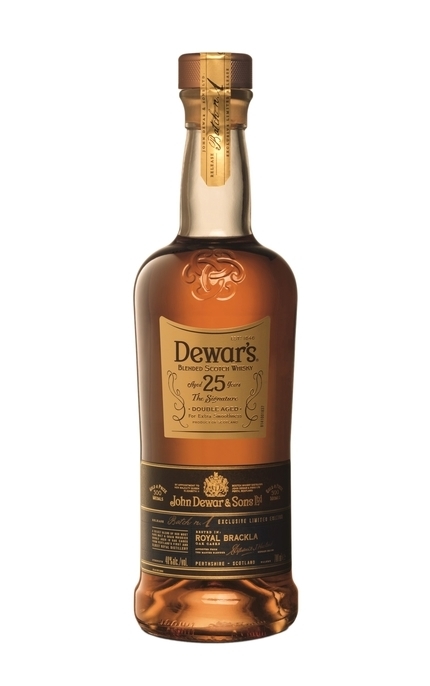 Product of:

United Kingdom
Aged 25 years and finished in Royal Brackla casks, this blend was introduced to travel retail in October 2017 to succeed Dewar's Signature a no-age statement bottling.
Dewar's refer to the finishing in Royal Brackla casks, which is part of this blend's maturation, as "double-ageing".
Review and Tasting
Sampled on 01/10/2017
Appearance:
Clear, golden amber.
Aroma:
Honey, honeycomb, caramel, backed red apple, white peach, roasted pineapple, fruitcake and nectarine with light white pepper spice. Butterscotch and buttery chamois leather with water.
Taste:
Honeyed caramel, honeysuckle, red apple, nectarine, cinnamon, white chocolate and light white pepper. Water amplifies vanilla and white chocolate.
Aftertaste:
Mild peppery spice, cinnamon, red apple, nectarine and white chocolate with faint smoke.
Overall:
Fruity, honeyed and floral – elegant and all too easy.