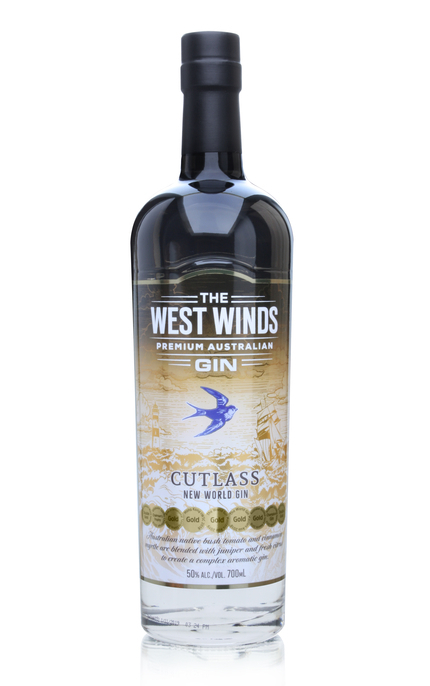 Product of:

Australia
Unashamedly 'new-world' in style, Cutlass Gin is distilled in Western Australia using traditional gin botanicals along with some specific to Australia such as wattle seed and kutjera, a variety of native Australian bush tomato. The gin is cut with fresh Margaret River water from Western Australia.
Review and Tasting
Sampled on 20/10/2016
Appearance:
Crystal clear.
Aroma:
Pungent. Lime zest, eucalyptus, pine, violet blossom and coriander.
Taste:
Explodes with flavour. This is a big gin. Zesty lime, pine, eucalyptus juniper and cracked black pepper with coriander, liquorice, violet blossom.
Aftertaste:
Long finish with coriander, pine and cracked black pepper with liquorice and violet blossom.
Overall:
Botanicals include kutjera (native bush tomato) but this huge gin doesn't have a tomato flavour although is distinctly savoury in character. Coriander, liquorice and violet blossom are distinctive notes in this full-flavoured Australian gin.