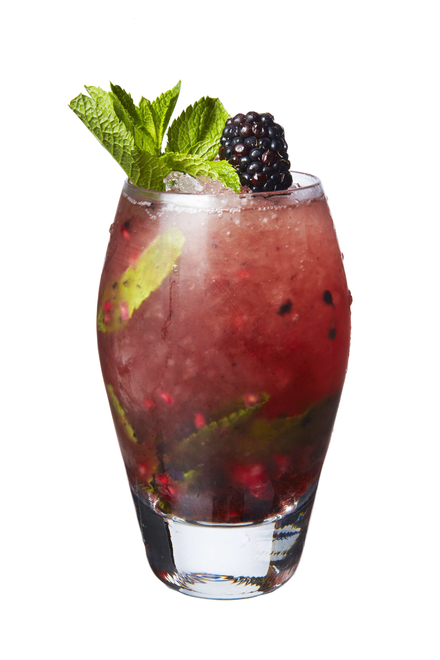 Garnish:
Blackberries & mint sprig
How to make:
Lightly MUDDLE berries in base of glass. Add mint, bourbon, cognac, and sugar syrup into glass, add crushed ice and CHURN (stir) with bar spoon. Top up the glass with more crushed ice and CHURN again. Repeat this process until the drink fills the glass and serve.
12 fresh
Mint leaves
2 fresh
Blackberries
3 fresh
Raspberries
1 fl oz
Bourbon whiskey
1 fl oz
Cognac
3⁄4 fl oz
Giffard Sugar Cane Syrup
Comment:
A fruity, minty crowd pleasing Julep.
Origin:
Created by Dre Masso in Colombia 2009.

The contentious history of the Julep, along with its variants can be found on our page.