Niels van Horssen: the Refill man. LOB series.
Niels van Horssen: the Refill man. LOB series.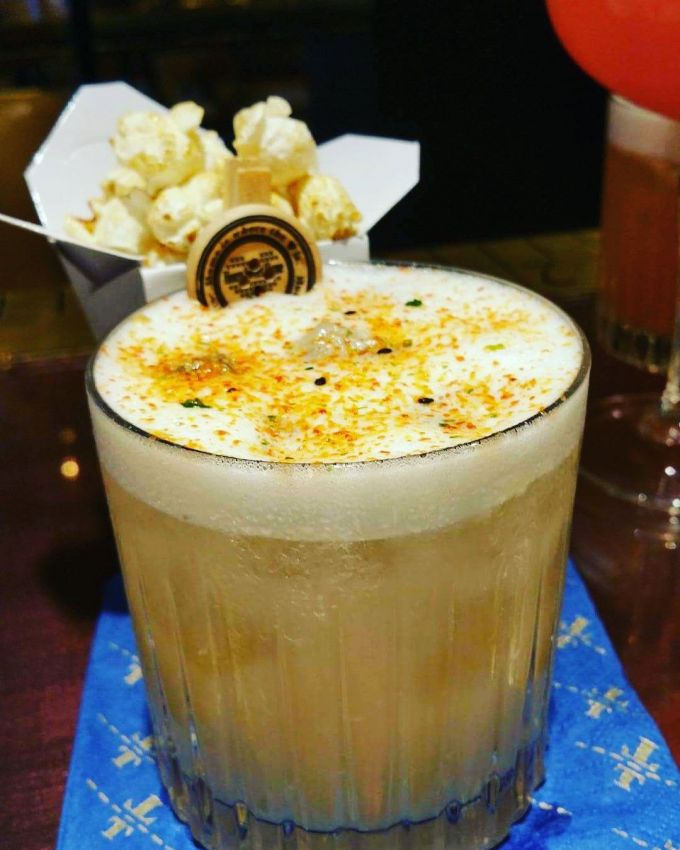 The ten tough ones for...


In this Legends Of the Bar series we look at the bartenders that make the Dutch bar scene great and ask them each the same ten tough questions. This time: "Refill!" Niels van Horssen!
What is the nicest moment behind the bar you can remember?

"There are so many, Neve Campbell passing me her roomnumber in The Bulldog or laughing about that Lenny Kravitz lookalike that entered the bar, till he left and all the fans came running in?
No, my best moment aint that long ago, it was the 17th of February 2016, openingnight at The Tailor Amsterdam. After i left the Amsterdam barscene for 3 years i was making my comeback as barmanager that night. On top of that i got to serve one of my childhood heroes Andre van Duin, a famous dutch comedian. Loved it and got some nice pictures to remember it."

What is the worst?

"Being treated like a dog by a very rude Businessclass TV presenter. After this treatment by him i gave him a hand when he left and then he pulled me towards him and tapped me on the head whispering "stupid little boy". Horrible behaviour, he deserved a foot up his arse. But hey, its all part of this game called hospitality."
Who are the two Guru's you look up to the most in our industry?

"Without a doubt thats our own John Lennon & Yoko Ono, Jared Brown and Anastatia Miller. Cant get enough of meeting these two and hear them talk about our industry with a lot of knowledge but even more humor. Great couple, proud to call them my friends. "
Which book on bartending is a must-read?
"Imbibe by Dave Wondrich"
What is the cocktail you have created you are most proud of and why?
"On the last menu i did at The Tailor Amsterdam, "The Director's Cut" came out of nothing, started with an tasty bucket of spicy caramel popcorn and ended into a Butterwashed Bourbon with Cornsyrup and Togarashi pepper. Lovely drink, we tested it at The London Cocktail Week and it was a hit. Its still available at The Tailor Amsterdam."
What is the biggest challenge facing our industry in the Netherlands today?

"Something i'd never expected, but its hard to find motivated staff. I was blessed with a great team, but it was a hassle finding them. There are so many new bars in the Netherlands and all the knowledge is spread out amongst these. Its all about finding new talents, educate them and offer them a place to develop themselves. Many new youngsters coming from EBS at the moment which is a good development."
What is your guilty pleasure drink?
"Mostaduva sparkling wine 3 euros a bottle"
If you could teach new bartenders one thing, what would it be?
"Bartending is a lifestyle not a job on the side. If its your dreamjob then dont booze when you work or have to work the next day. Monday daydrinking is much cooler anyways."
What do i have to do as a bartender to piss you off when visiting a bar?
"Please don't tell your colleague about your weekend when im there.
Im not interested in how wasted you were, how many chicks you did and how broken you felt this morning.
Ill have that conversation with myself in the mirror tomorrow morning."
If you want to be remembered by any quote, what would it be?
"REFILL !"