Less Alcohol, More Flavour
Less Alcohol, More Flavour
Words by Typhoon Hospitality
Photography by oneUNIT
How many millilitres of alcohol are in a Cosmopolitan? And in that Espresso Martini? Only few know the exact answer. That is why SpiritsNL, the trade association of importers and producers of spirits, and the Dutch Bartenders Club (NBC) launched the oneUNIT during the Perfect Serve Barshow in Amsterdam.
The best bartenders unite to create creative cocktails with only one unit of alcohol, 12,5 ml, which is the same as a standard glass of beer or wine. With this campaign, SpiritsNL and the NBC focus on drinking responsibly and expanding the knowledge of the bar industry.
Joep Stassen, director of SpiritsNL: "We drink beer and wine in bars, restaurants and at home without thinking about it. We all know these contain one unit of alcohol. But when ordering a cocktail in a bar, no one really knows how much alcohol it contains. For oneUNIT, we work together with bartenders to let Dutch people drink more responsibly and to expand the knowledge of bartenders. We do this with cocktails low in alcohol, but high in flavour."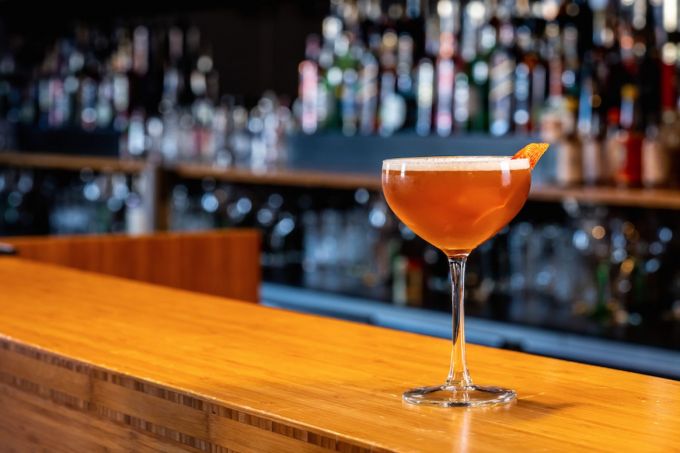 SpiritsNL challenges bartenders to put their jiggers aside for the upcoming months. The following ten well-known names have been chosen as the oneUNIT ambassadors: Thomas Datema, Martin Eisma, Mads Voorhoeve, Eric van Beek, Ben Lobos, Tim Lafèvre, Pieter van Veldhoven, Eddy Trenidad, Michelle Popov and Charlotte Sauzet. In the next couple of months, they will battle it out to create the best oneUNIT-cocktail. They will be judged by Tess Posthumus, Misja Vorstermans, Lennart Deddens and Daryl Lieuw-On. Besides their drinks, they are judged on their ambassadorship and the way they translate their low-ABV message on social media.
Outside of the competition, oneUNIT focuses on the responsibilities of the bar industry and the regulations about alcohol abuse. Misja Vorstermans, chairman NBC: "We respond to the low-ABV-trend and stimulate bartenders to create cocktails with less alcohol and a lot of flavour. But oneUNIT isn't just about the lowering of alcohol. Bartenders carry great responsibility and should know what, when and to who they pour their drinks. If the rules are not followed, they can face serious consequences such as fines and even losing their permit. Therefore, it is important to inform the industry and make them aware of the rules."
The winning oneUNIT-cocktail will be announced in September. Follow oneUNIT and the competition via oneUNIT.nl.