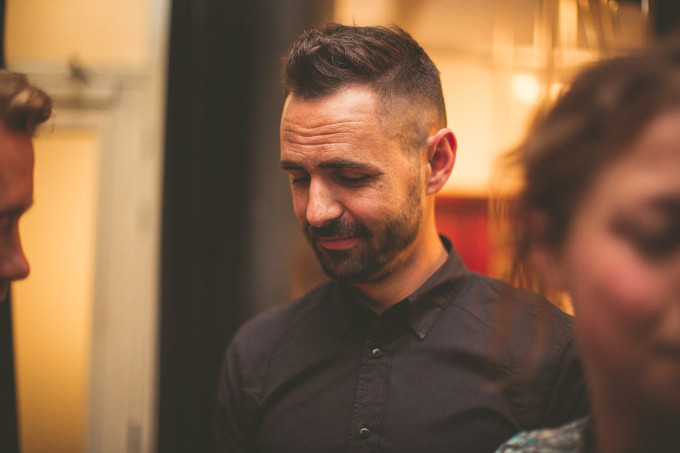 Age: 37
Originally from: The Hague
Profession: Brand Ambassador/Bartender
At: Amsterdam
I started working in the industry when i was 18.
From day one interested in mixing drinks. After a few years of trying to be a cocktail bartender I got an offer for a week of training. Took the offer and after the training flew almost straight after to Ibiza to try all my new skills.
After 2 years Ibiza i decided that it was time to return to the motherland and see what my new skills will bring me in Holland. Rotterdam was the designated city. This was 2006.
Level was my first real cocktailbar. From there on i did almost everything there is to do in this industry.
From behind a bar, working on the most extreme locations, making 600 drinks in 45 min. to making 3 drinks in 6 hours, representing brands and opening and working in Rotterdams first speakeasy Dr..
In 2014 i met Jan Van Stigt Thans. Legend already. He had the Gin, Loopuyt and i had the skills. From here on a mind-blowing adventure started. One that keep me occupied for the rest of my life. The only limit there is is the limit of our imagination. New rules, no limits and our own identity. You ain't seen nothing yet! Sorry schat 't Loopuyt was one of the first project we started.
Instead of always working when you all have fun we decided to turn it around. Host a party @ Noah Rotterdam together with my brothers Hani Asfdaai and Erikson Almeida Lima. We want to put the bartender in first place instead of the guest. 3 rules for the bartender, This night "the Startender". Make a perfect Loopuyt gin and tonic, Draft a beer, do 3 x 3 minute of entertaining performance.
A few years earlier i fel in love with the love of my life, Mexico, Mezcal & Tequila! Many trips followed in the next years too come. With a grand final of making my own batch last august with my good friend Asis Cortes. This is where the heart is. This is where thru passion and craftsmanship come together in a bottle.
Now almost already 2 year working behind the nr.1 in Holland, Tales & Spirits. Working in Amsterdam got me in trouble with traveling. Long nights finishing with long drives home. But it's all worth it. For me in Holland this is the place if you want to play Champions League in bartending.
An awesome place to work if you love your profession. 2017 will be a year of spectaculair project coming up. more Champions League, More Mezcal and Tequila more Loopuyt and above all that, more fun and laughter!