Words by: Simon Difford
Diageo's annual World Class Global Final is the 'bartending Olympics' and this year bartenders from 56 countries faced multiple challenges over 4 days of intensive competition. And while most cocktail competitions are just that, more about the cocktail than the bartender, World Class is very much a bartending competition, a competition testing the allround talents of the world's best bartenders.
The 2018 final was staged in Berlin, prior to BCB, handily also coinciding with the Festival of Light with historic buildings across the city illuminated with light displays each evening. Like the Olympics, a temporary village was constructed to house World Class, this year in the vast halls and grounds of a former power station. This buzzed with drinks industry luminaries, previous winners, the world's press and supporters of each competitor.
Back in June, I judged the 2018 GB World Class Final during which the quiet, unassuming Daniel Warren from Nottingham performed flawlessly through each of the challenges to emerge the clear winner, particularly after his memorable and truly outstanding performance in the final challenge. Due to this, and being a fellow Brit, I was particularly keen to see how he performed in the global final and so I made a point of not missing any his of presentations in Berlin, also being one of the first up to sample the cocktails he made in each. As in the UK final, on each occasion, he was calm and speedy while delivering obviously much rehearsed accompanying banter with feeling, passion and humility.
World Class is a knock-out competition and as the days and challenges passed, so the original 56 were reduced first to 20 and then to just four. Given the above, I was not surprised that Daniel made it through to the top 20 (below) and then the top 4 (in bold below). It's worth remembering that these final 20 emerged from an original over 10,000 global entries.
Over the days I also tried to catch as many of the other bartenders' performances as I could and Carl d'Alton from Ireland stood out, partly due to his Cork accent and warm personality. Sadly, the luck of the Irish didn't come into play, so he missed out (I hear narrowly) on a top four place. Chris Enns from Canada also put in solid performances, but also not quite good enough to make the cut. I also would have put money on USA's Laura Newman and Australia's Orlando Marzo making it through, and it's a shame I didn't bet as both made it into the top four along with Daniel. Sadly, I missed the earlier performances of the fourth finalist, Gökhan Kuşoğlu from Turkey but his personality shone in the final Cocktail Clash challenge.

Orlando Marzo, Australia - Winner
Daniel Warren, Great Britain - 2nd Place
Gökhan Kuşoğlu, Turkey
Laura Newman, USA
Barnett Yueh, Taiwan
Ben Lobos, Netherlands
Carl d'Alton, Ireland
Carlos Emilio Mejía Espaillat, Dominican Republic
Chris Enns, Canada
Juan David Zapata, Colombia
Kana Arai, Japan
Lester Jones Ligon, Philippines
Marco Aurelio Dorantes, Mexico
Michael Hajiyianni, Denmark
Nicolás Castro, Peru
Orri Páll Vihjálmsson, Iceland
Patrick Matua, Kenya
Pavel Pamukchiev, Bulgaria
Travis Kuhn, South Africa
Yvonne Rahm, Germany
So, when the top four went head to head in the Cocktail Clash, their bars perched high in scaffolding in each corner of the vast hall packed to the gunnels with supporters, it was something of a showdown, each bartender tipped to win. Orlando Marzo, an Italian living and working in Melbourne Australia, emerged victorious to earn himself the title, World Class Champion 2018. And if that were not enough, along the way he also won the Tanqueray No. TEN Search for Signature Challenge and the Ron Zacapa Before and After Challenge.
World Class Champion, Orlando Marzo.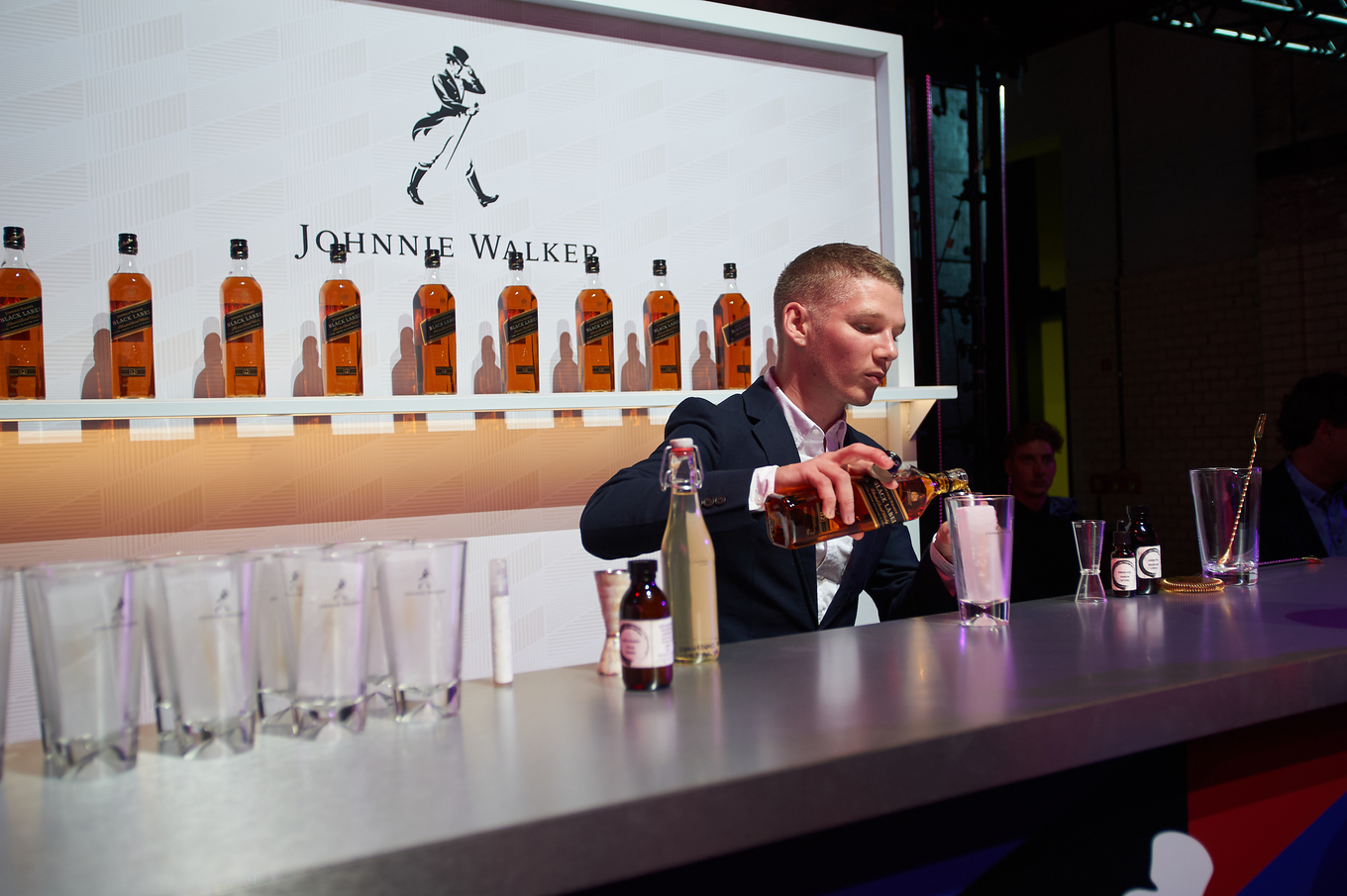 GB Champion, Daniel Warren was awarded second place.
Lester Jones Ligon from the Philippines, who didn't make it through to the last four, won the Ketel One Better Drinking Challenge.
USA Champion, Laura Newman
Turkey Champion, Gökhan Kuşoğlu